Purpose of MT 103 and MT 202 Cover swift messages:
To direct the transfer of money from one bank account to another, a SWIFT payment message called MT 103 is utilized. It contains details like the beneficiary's bank account number and the transfer amount and is frequently used for international payments.
MT 202 COV, on the other hand, is a cover payment message that is used for interbank payments and gives extra details about the underlying transaction that the ordinary MT 202 message does not include.
MT 202 Cover and MT 103 under messages pannel in Doka's business transactions:
In some circumstances, A cover message is generated, if in the "Settlement Details" panel of the payment 'Indirect payment (2 messages)' was selected in Doka.

Depending on the particular transaction and the rules of the banks involved, an MT202 cover message may or may not be required to be delivered in addition to an MT103 message. In some circumstances, it can be necessary to send both messages to make sure the transfer of funds is handled properly. It is usually advisable to get in touch with the banks taking part in the transaction to find out the precise specifications for sending SWIFT messages.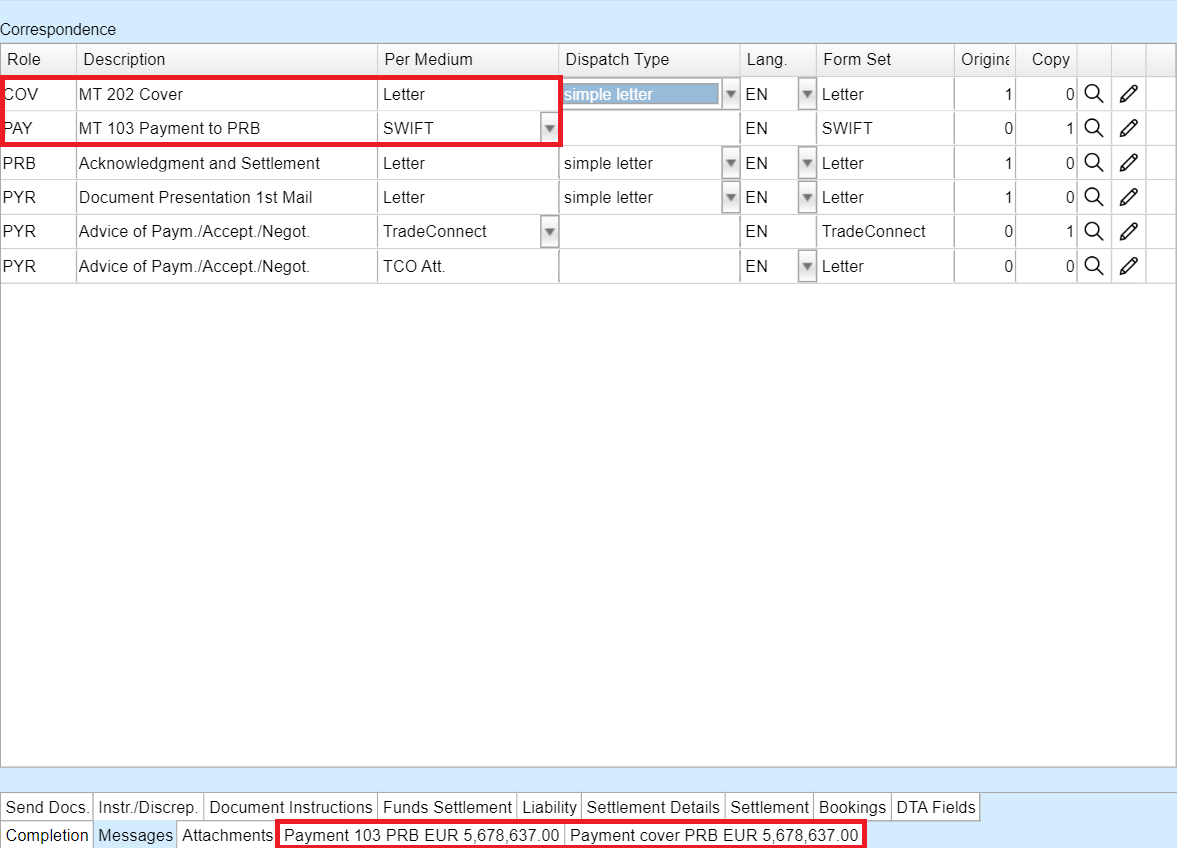 MT 202 cover suppression in Doka:
The example below will assist you in suppressing the MT 202 cover message if you, as a bank, decide to do so.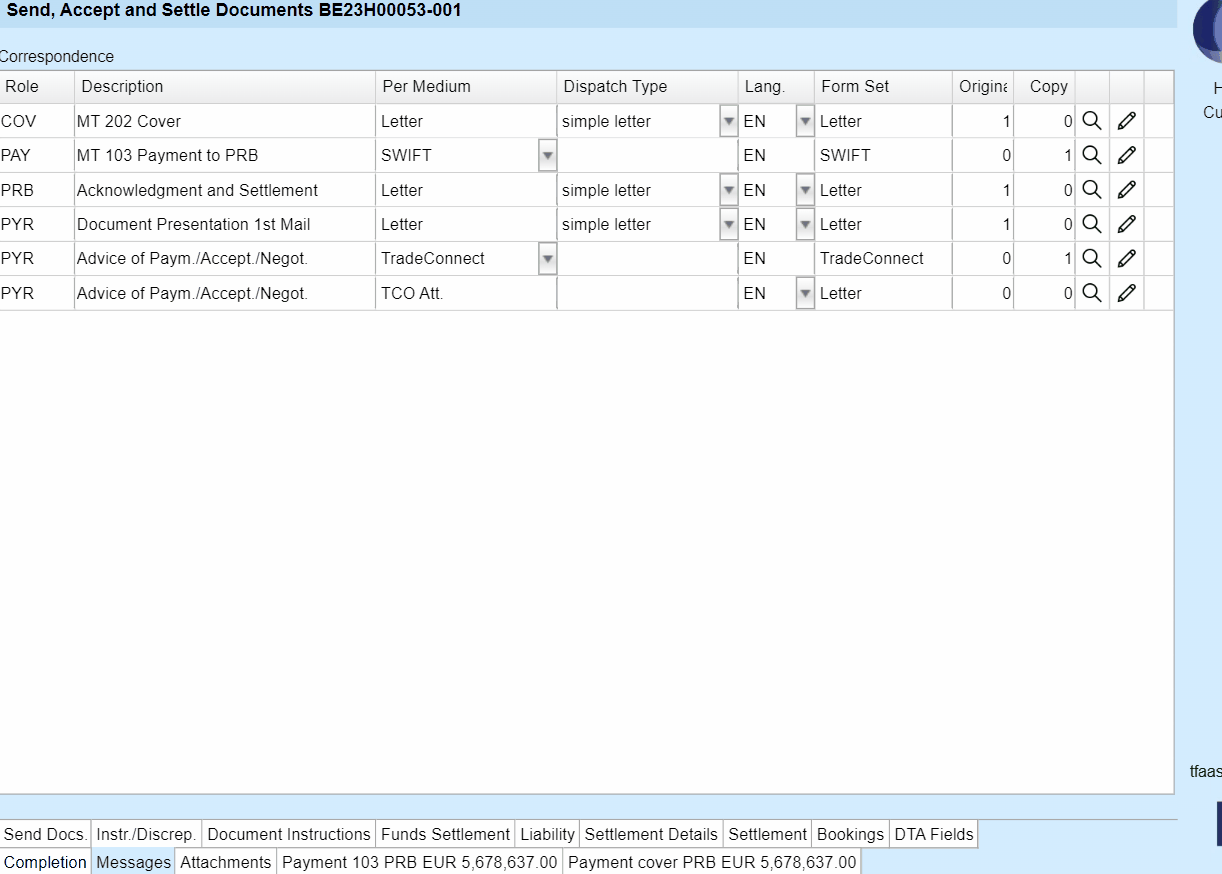 The MT202 Cover outgoing messages will disappear once you have completed the directions that you saw above.