In order to use RIVO with DOKA you need to link your DOKA application to RIVO, and in order to do that you will need to Register yourself as a Bank in RIVO.

Use the URL : https://app.rivo.trade/login/sign-up
(or https://sandbox.rivotrade.com/login/sign-up for Sandbox)
Work through the register fields and fill them in.
Pay particular attention to the Company name. This is how you will be found by your customers.
If you know your LEI , then you can use that and RIVO will fetch the name associated with it.
The Business type should be Bank.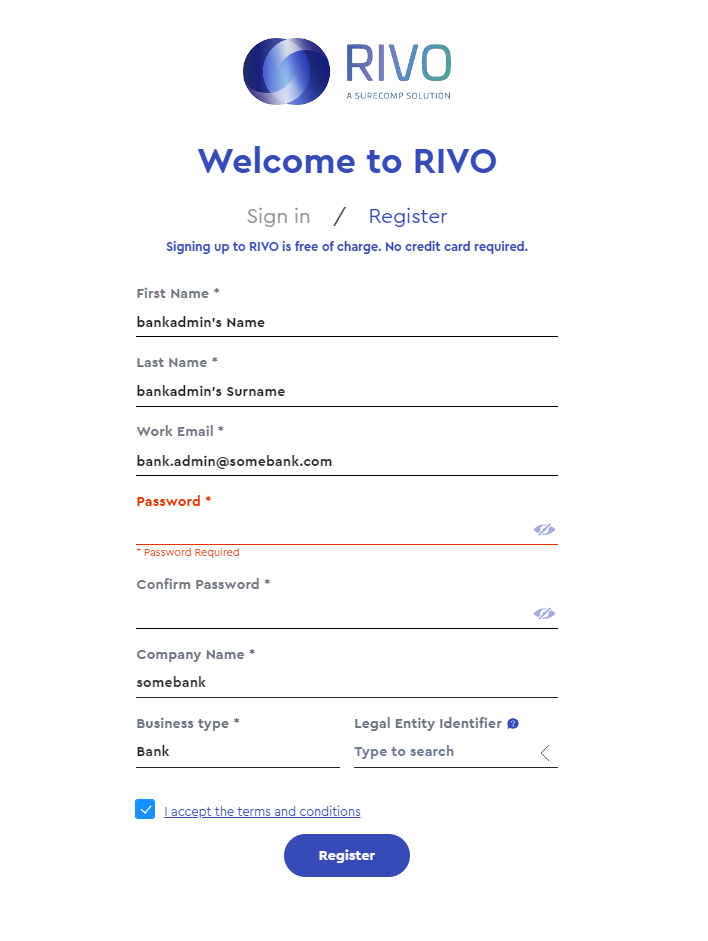 After Registration, contact your Surecomp support to create the SFTP location for this Bank
It will be something like
sftp-sandbox.rivotrade.com:/yournamehere/messages/fromrivo and there will also be a .../torivo folder.
We will set these up for you and provide connection credentials to these SFTP folders.
We will also change your Business type from Bank to DOKA
They can then be used in DOKA to link DOKA to RIVO