Start the application using the link made available to you.
A window will open for you to enter your User ID and the password.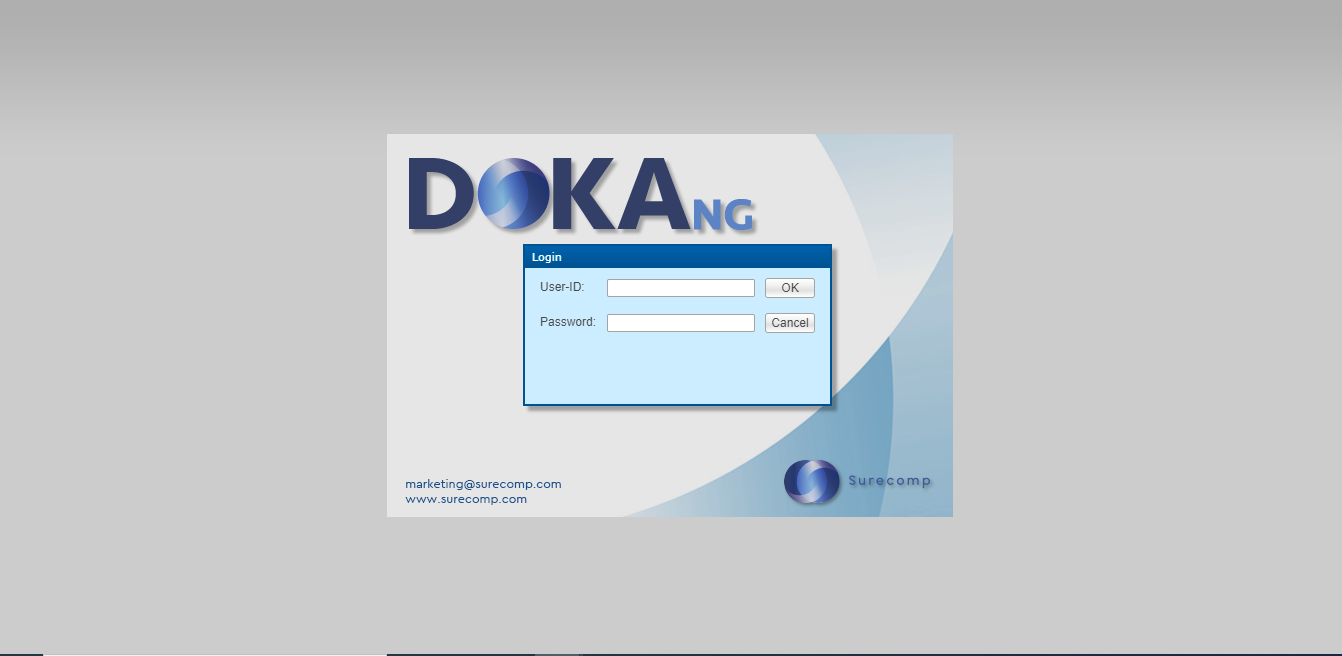 Enter the user credentials, Click [OK], or press <Enter>. The application starts and you should then see the Office environment. You can always cancel the login process by clicking [Cancel].