Banks before issuing new Letters of credit contract require liability approval to block the limits
of the customer.
Transaction LITOPR can be used to get the Liability approval from the respective department.
After inputting all the mandatory details LITOPR transaction will generate a advise to the
the respective department seeking their approval or rejection of Liability.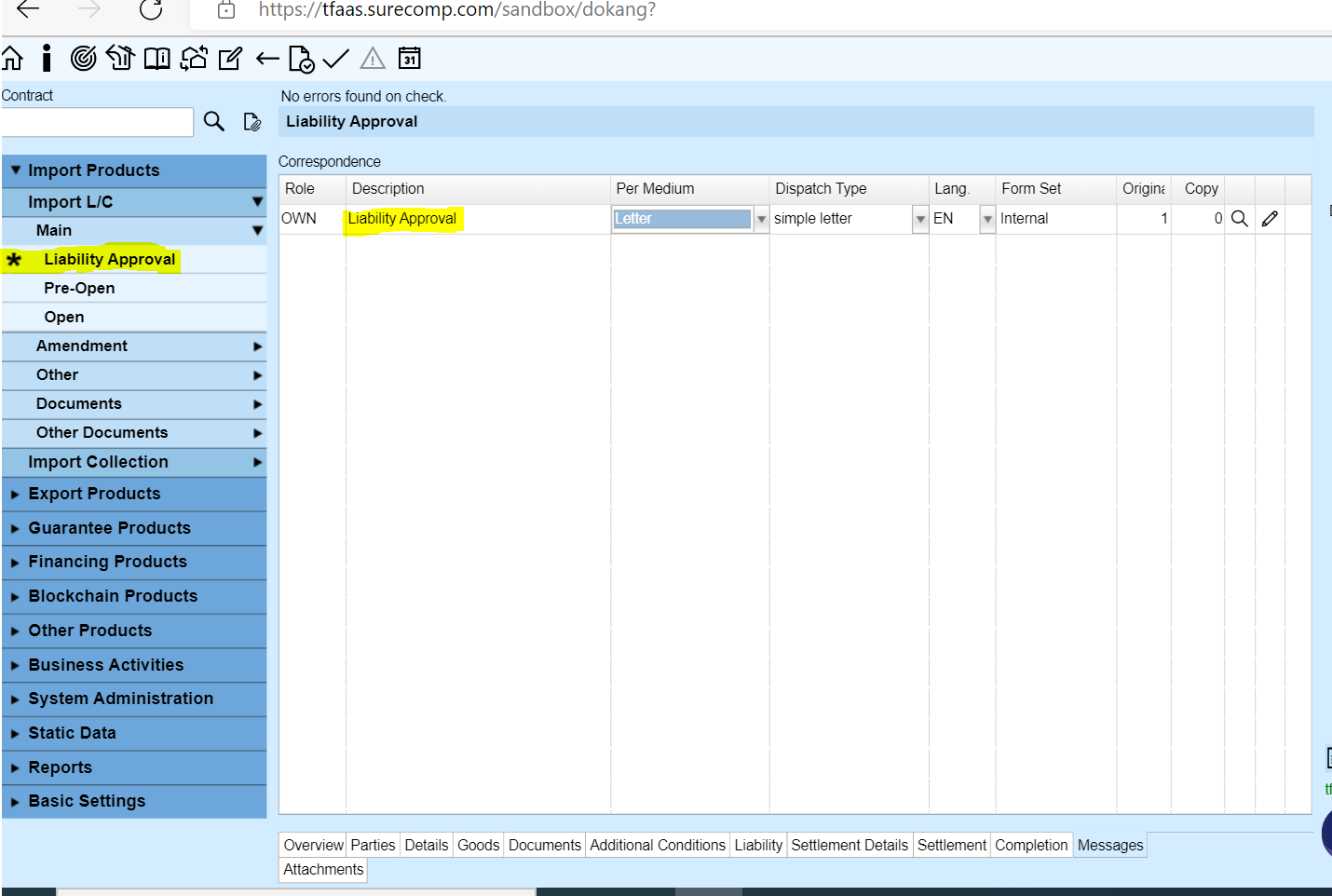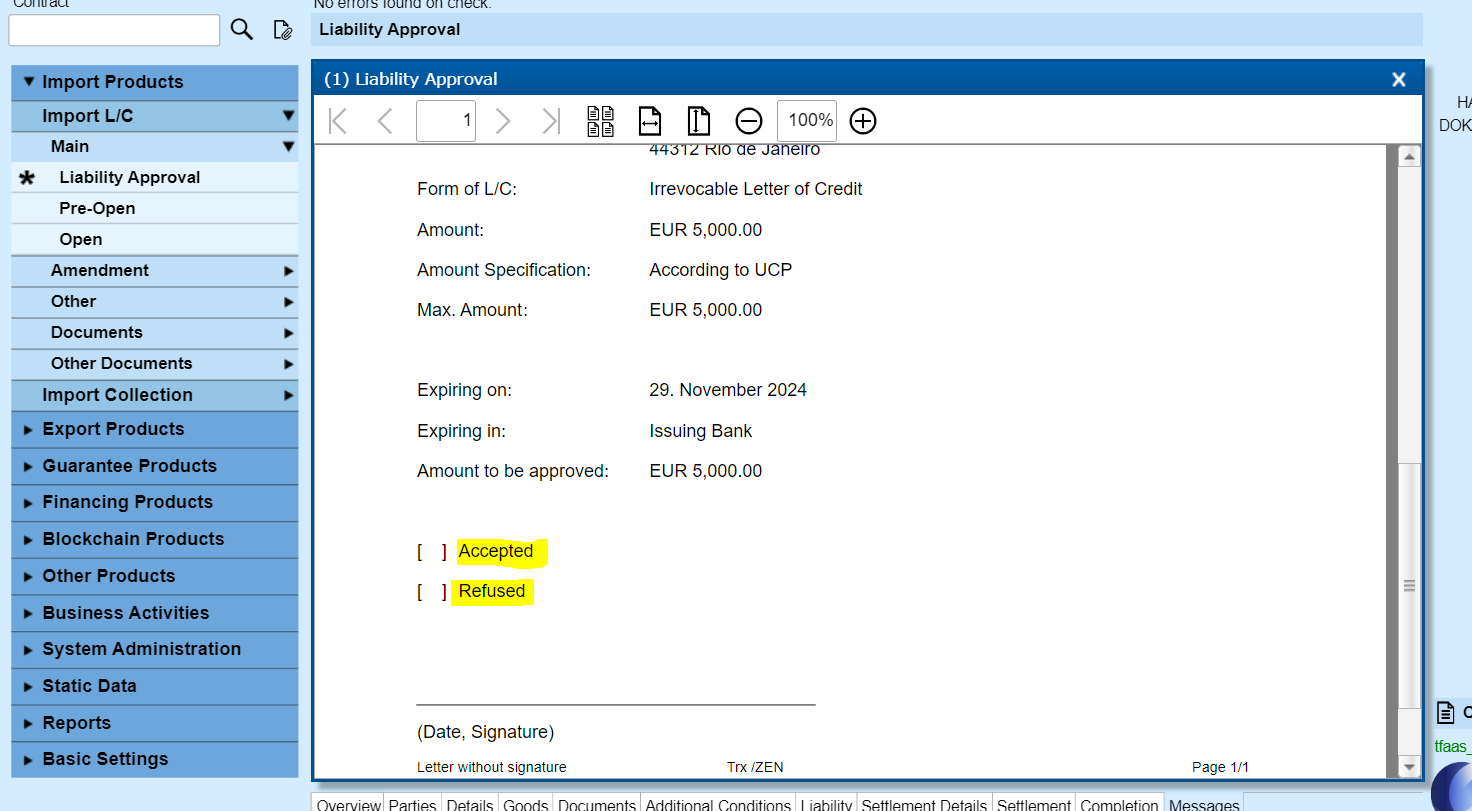 Once Liability is approved - Bank user can use the above auto registered Import LC to issue a MT700.
This transaction creates an auto-registration for Opening an Import L/C (LITOPN) With all the available details inputted in LITOPR transaction .Which in turn facilitates the user to not to input the data's again while Issuing an actual LC.