Import Letters of credit can be issued using Import L/C >> Open (LITOPN Transaction)
'Form of LC' Field specifies the type of L/C. According to UCP, the L/C has to indicate
whether it is irrevocable. SWIFT provides for further specification codes, such as transferable
or standby and combinations of these.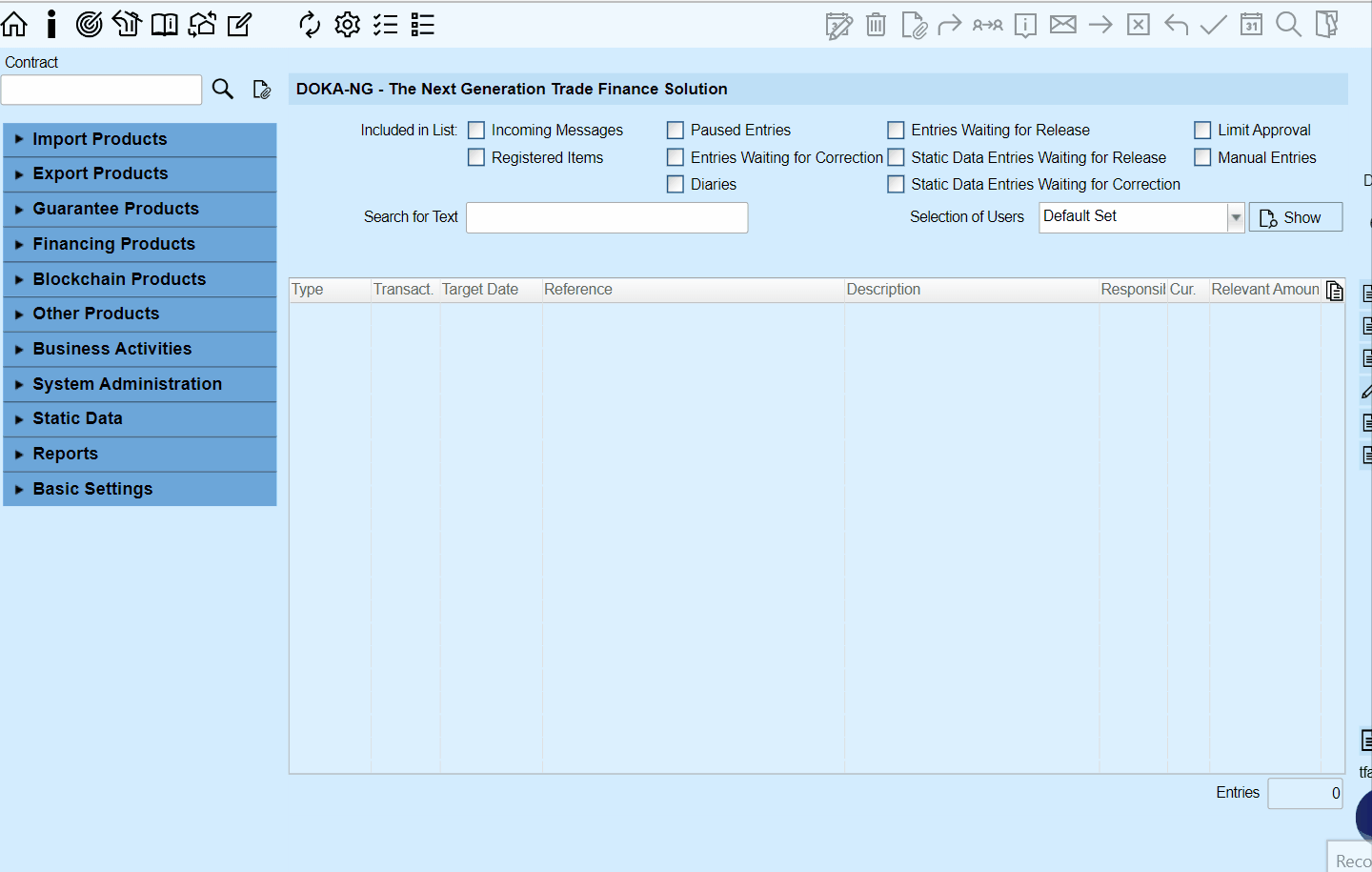 Possible types of LC'S
Irrevocable - this irrevocable letter of credit is the normal method of payment in international trade.
It provides the seller with the security that the issuing bank will make payment when the documents
complying with the terms and conditions of the L/C are presented on time.
Irrevocable Standby - this provides additional assurances of payment in the case of loss/damage.
It provides additional security if a third-party cannot perform its obligation.
Standbys - are mainly used in North America, as the issuance of guarantees is legally not allowed.
(In DOKA after SR2020 changes in LC application standby LC'S can be issued only via Letters and not via MT700 )
Irrevocable Transferable - with a transferable L/C, the beneficiary instructs the transferring bank
authorized to make payment to provide all or part of the L/C to a second beneficiary.
Irrevocable Trans Standby
- Transferable Standby L/C. Transferring all or part of the L/C to a second beneficiary.