If Applicant wishes to cancel the Letter of credit he can initiate the cancellation
request via LITRAM (Request for Amendment).
In outgoing MT707 Amendment message tag 23S will carry the value "CANCEL"
LC can be cancelled only after receiving the consent from Beneficiary. so until we receive
beneficiary consent we will not reverse(Book out) the LC liability.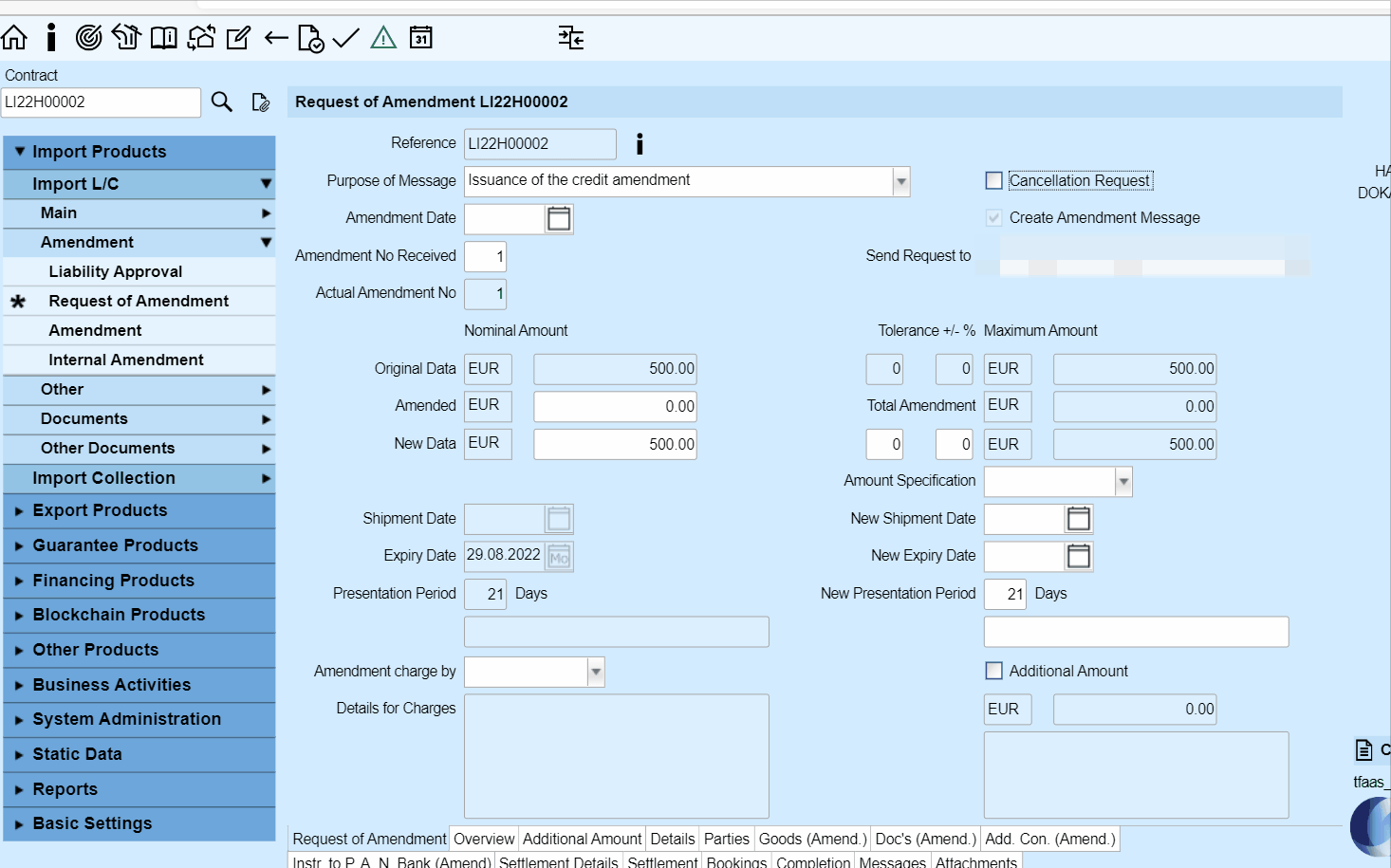 .