There is a possibility for the banks to receive the electronic swift message first before receiving the actual physical documents for presentation.
In that case, the following types of advices are supported by the system,
Advice of Discrepancy (MT 750) from the presenting bank with respect to discrepancies in the documents presented.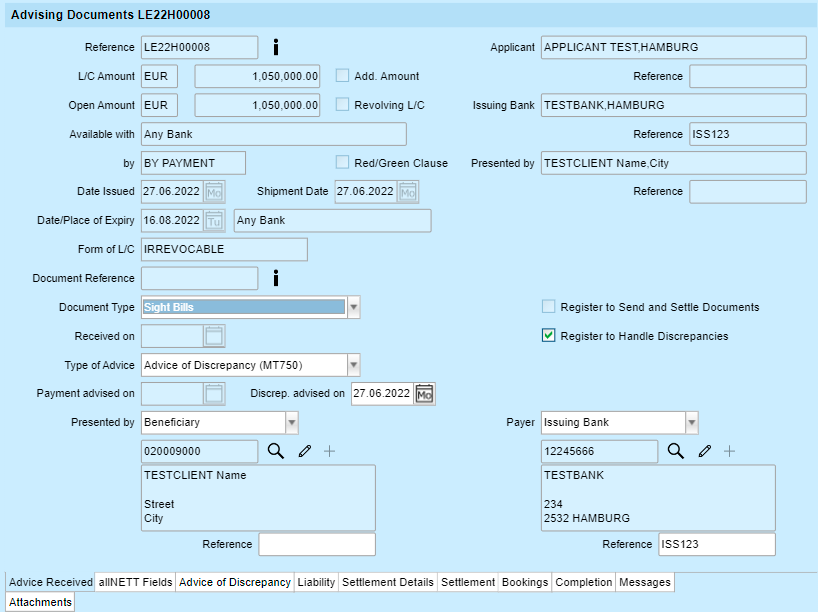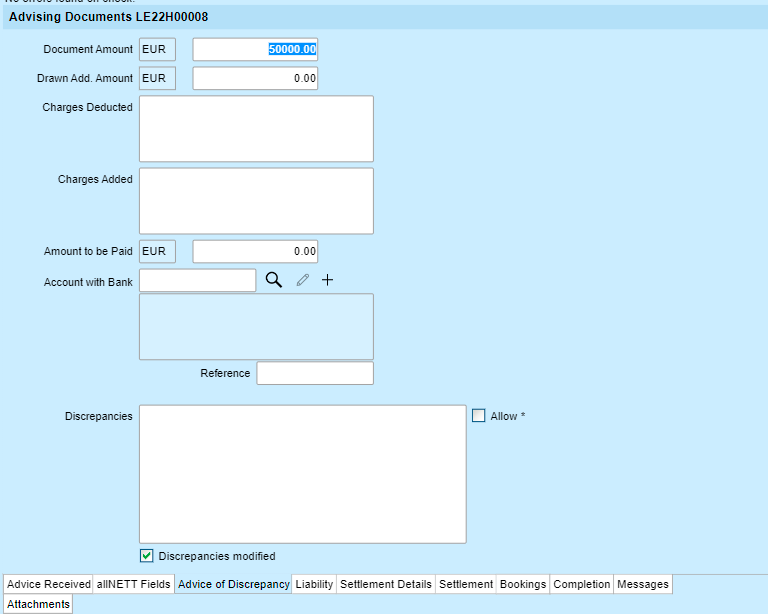 Advice of Payment (MT 754) before the receipt of the documents.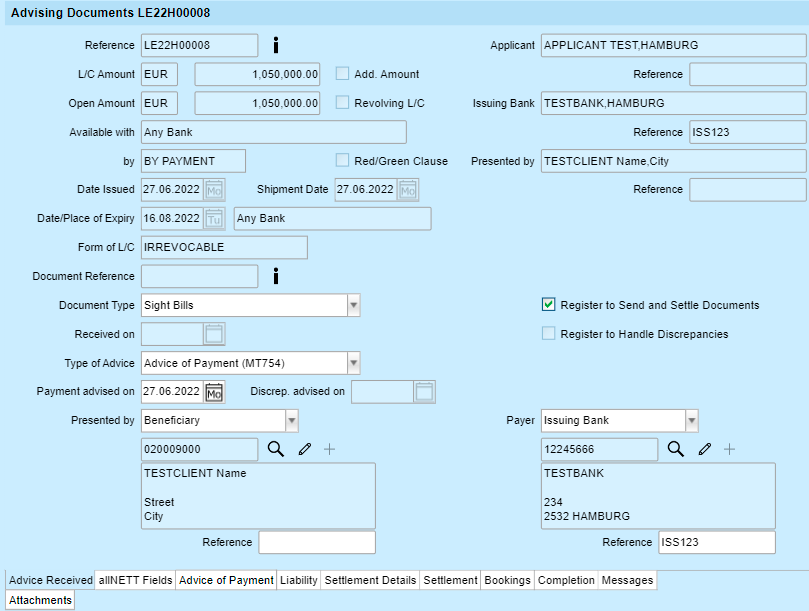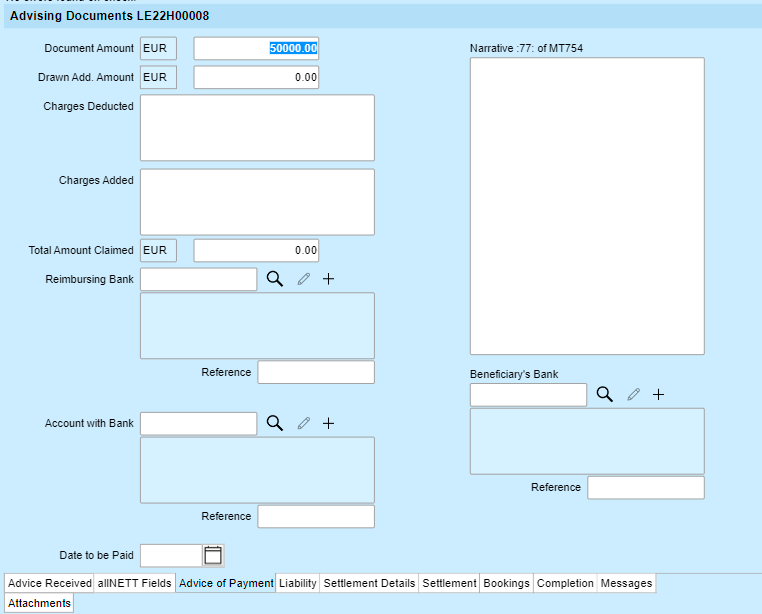 Other - receipt of electronic messages in another format than those above.
Depending on the type of advice selected by the user, a panel opens in which data from the incoming message is mapped and/or captured. The panels for the discrepancy and the payment advices contain all the fields prescribed by SWIFT.
The Advice Details panel is used to capture information related to amount fields for the contract and parties that are used at a later time to pay document amount.
By saving this transaction, system adds a document set contract (BE) to the Export L/C together with the number of advised document sets.
To Advise the Document sets for an existing Export L/C contract, LETDAV transaction is used.
Select it from the menu item[Export Products -> Export L/C -> Main-> Advise Documents].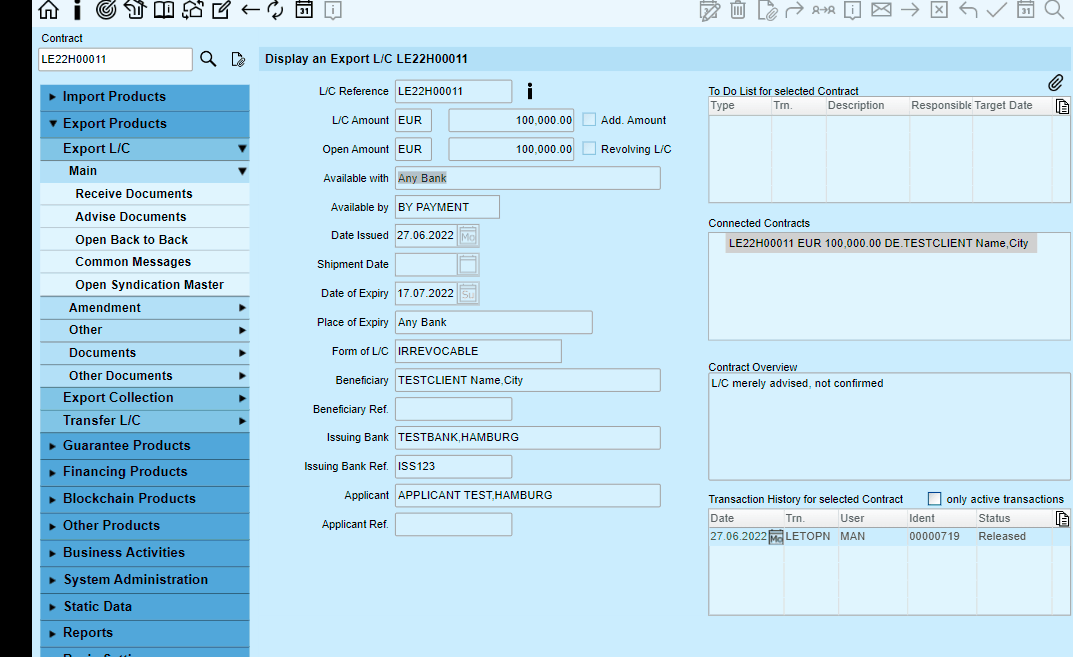 (Users can directly start this transaction by clicking the (Launch transaction
) available in the Panel headline without having to select the relevant menu)
When you have made your changes, click on the (
) Save function to save all the the data entered in the transaction to the database.