Direct Collection:
If Direct Collection tick box is ticked, the documents are sent directly to the drawee (importer) by the issuer (exporter).The bank using the application is instructed to process payment.
Indirect Collection:
This transaction (BOTDAV)is used to create a collection and to store key contract data in the application. This data is then used to compile correspondence used in dispatching documents(If Direct collection field is not ticked), which is sent either to the bank of the drawee or directly to the drawee, together with the collection documents presented by the presenting party.
With direct collections, the bank using the application is solely entrusted with processing payment and issuing possible reminders. Furthermore, documents are sent by the presenting party directly to the drawee or its bank. Correspondingly, checking the "Direct Collection" checkbox ensures that the application does not generate any correspondence used to dispatch documents.
Select it from the menu item[Export Products -> Export Collection -> Main -> Send Documents].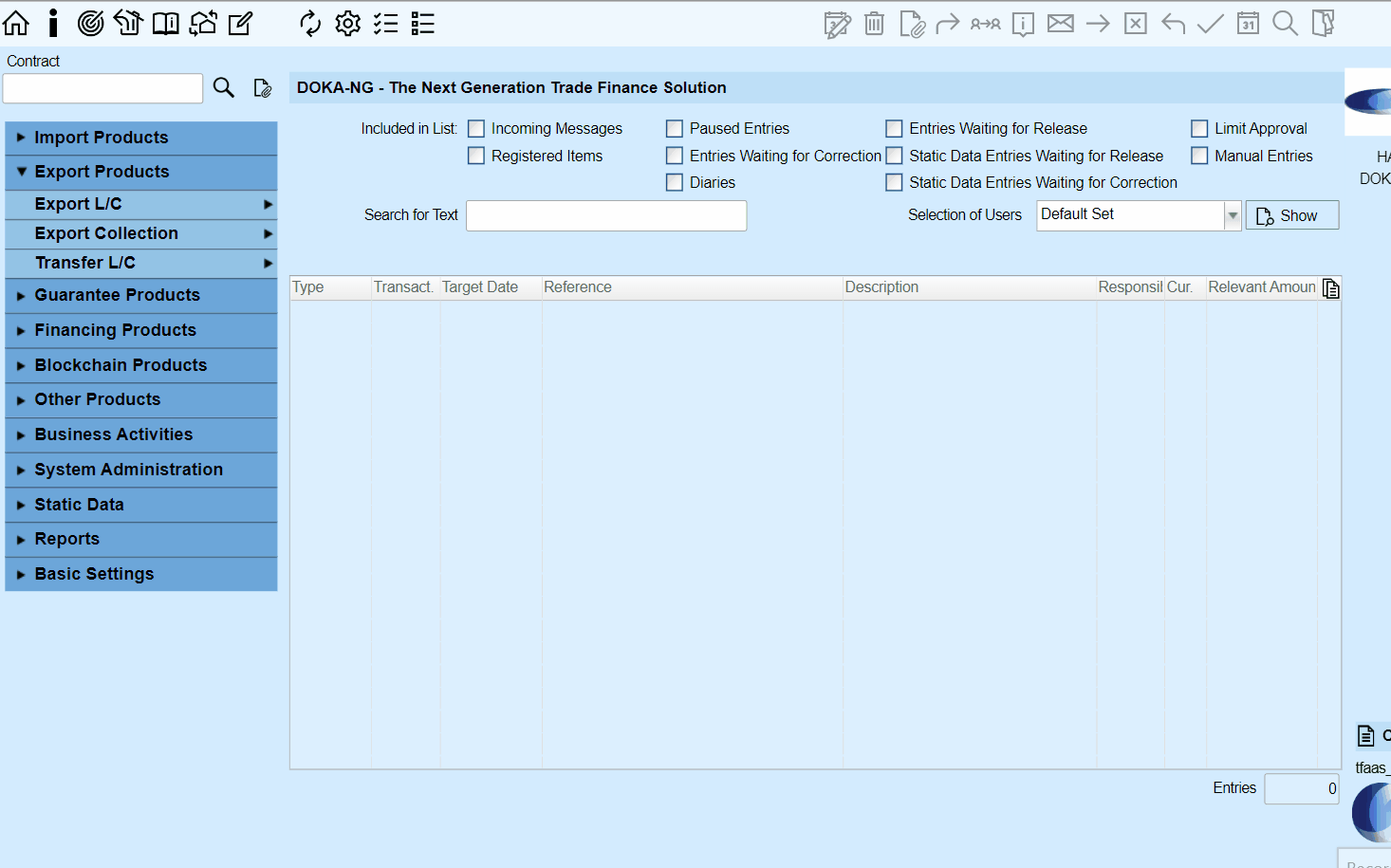 When you have made your changes, click on the (

) Save function to save all the the data entered in the transaction to the database.