Any changes done to Export collection can be done through BOTAME Transaction.
This transaction is used to enter any kind of amendment to the export collection.
Any change made to the contract is assigned an amendment number and an appropriate message is sent to all parties.
Select it from the menu item[Export Products -> Export Collection ->Main -> Amendment]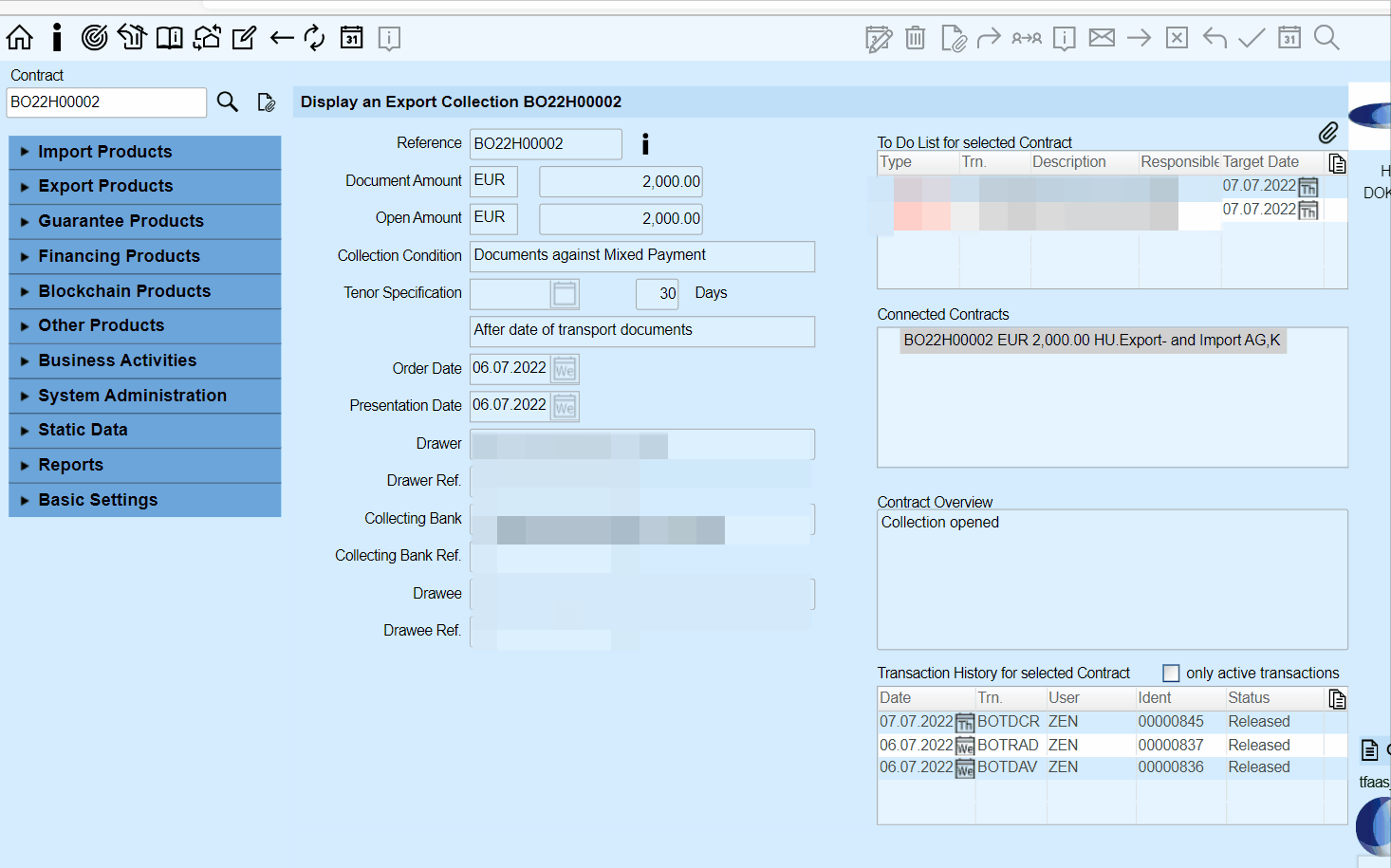 When you have made your changes, click on the (

) Save function to save all the the data entered in the transaction to the database.