In case of Usance Collection, the documents are accepted in BOTPAY transaction but a final settlement at maturity takes place in the transaction 'Settle Usance Documents at Maturity'.(BOTSET)
This transaction is run on the due date of usance documents to settle amounts relating to an export collection. This transaction pays the exporter funds that the collecting bank has remitted.
If the contract is paid in full and closed, the closing date is set to today's date. The collection is deemed paid in full when the final maturity has been settled. If there are several due dates, the maturity to be settled can be selected. The system automatically proposes the next maturity due for settlement.
The "Free of Payment" checkbox determines whether the documents are to be settled value-free, or not. Checking the checkbox means that the documents are settled immediately and without payment.
Select it from the menu item, [Export Products -> Export Collection ->Main-> Settle usance doc at Mat]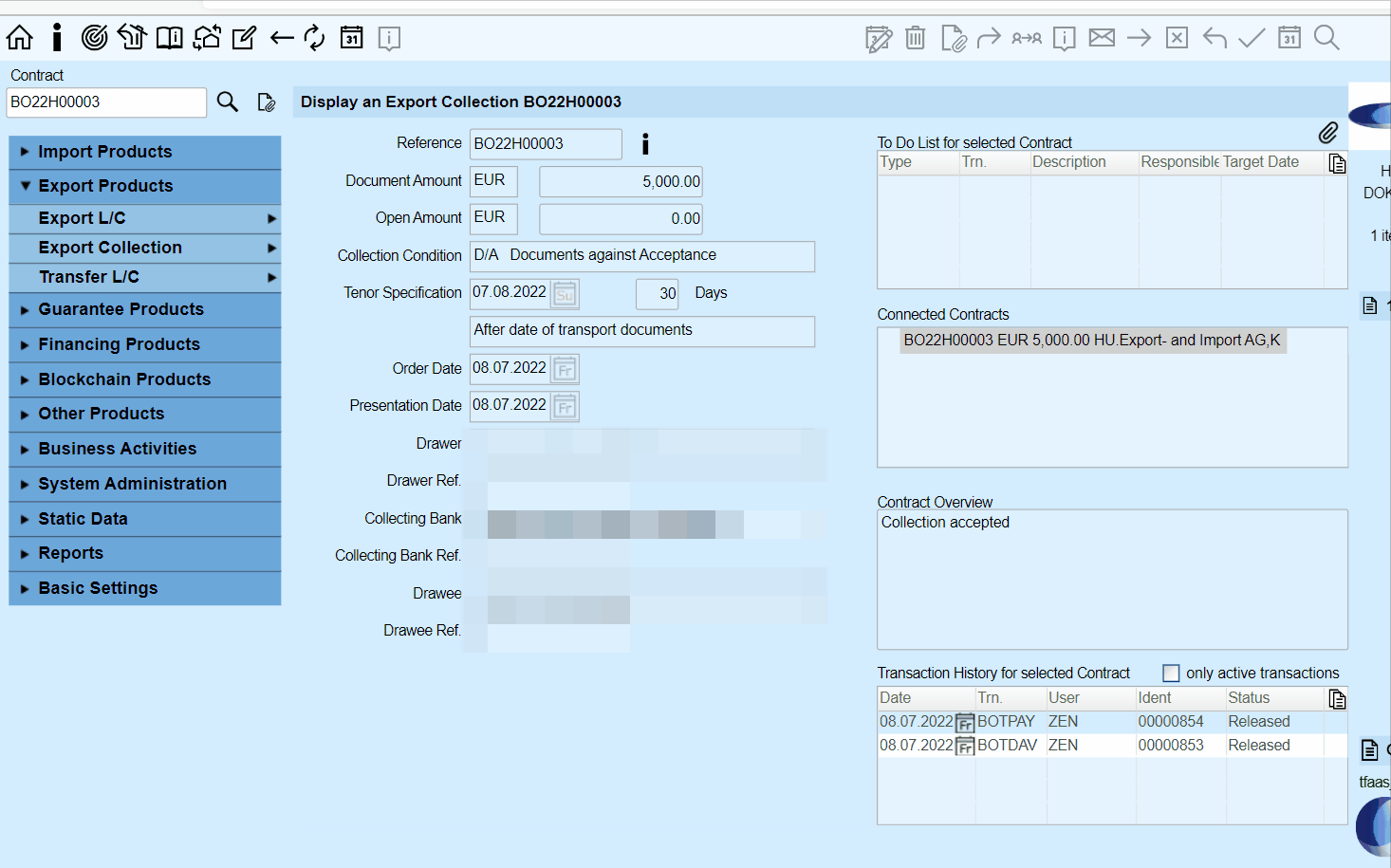 When you have made your changes, click on the (

) Save function to save all the the data entered in the transaction to the database.