A statement issued by a bank notifying another bank of the result of a Collection or other demand for payment. That is, the advice of fate informs the second bank whether or not the bill of lading was honored and paid as demanded.
This transaction (BOTTRA) is used to send a tracer or an advice of fate. The message required is generated depending on the "Type of Advice" or receiver selected.
Selecting 'Advice of Fate (MT 422)' enables query or reply texts to be entered in the relevant text fields on the Advice Details panel.
Select it from the menu item [Export Products -> Export Collection ->Other -> Send Tracer/Advice of Fate]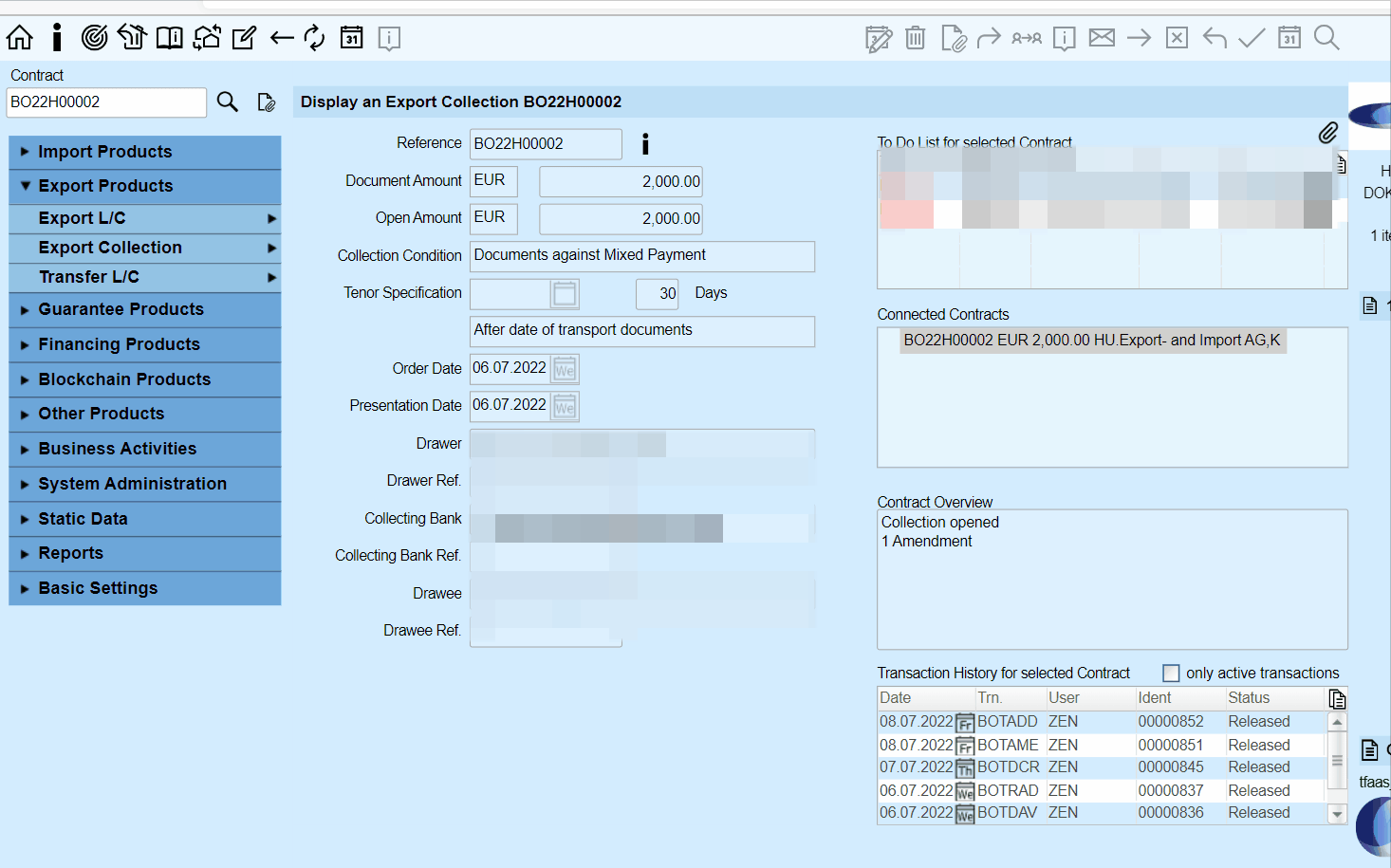 When you have made your changes, click on the (

) Save function to save all the the data entered in the transaction to the database.