The source of financing provided by the banks to the companies, to meet their short-term requirements is known as 'Advances'.
Advances on sight documents and the discounting of usance documents are special features of the application.
An advance can also be opened directly (without having a parent contract) using BPTPOP transaction. No interest will be calculated in this transaction. This transaction is used to pre-open an Advance on a standalone basis.
Select it from the menu item[Financing Products -> Advance -> Main -> Pre-Open].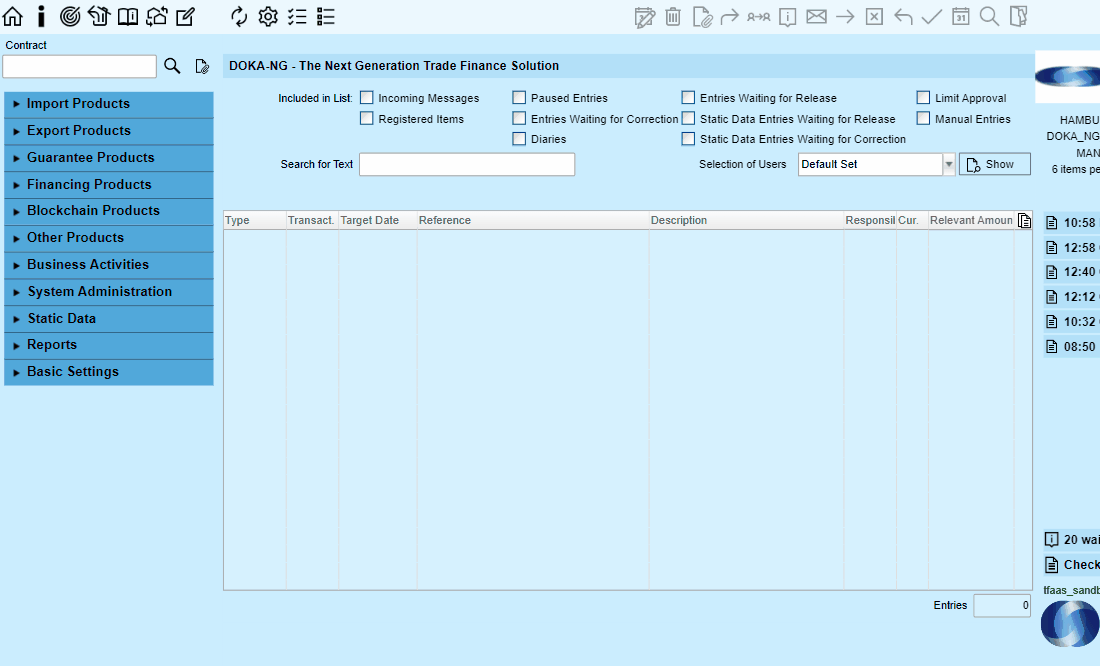 (Users can directly start this transaction by clicking the (Launch transaction
) available in the Panel headline without having to select the relevant menu)
When you have made your changes, click on the (
) Save function to save all the the data entered in the transaction to the database.