The system allows the user to manually settle fees and commissions independently outside the transaction.
Transaction (BOTFEE) is used to settle fees and charges independently from any other transaction.
Select it from the menu item[Export Products -> Export Collection ->Other -> Settle Charges]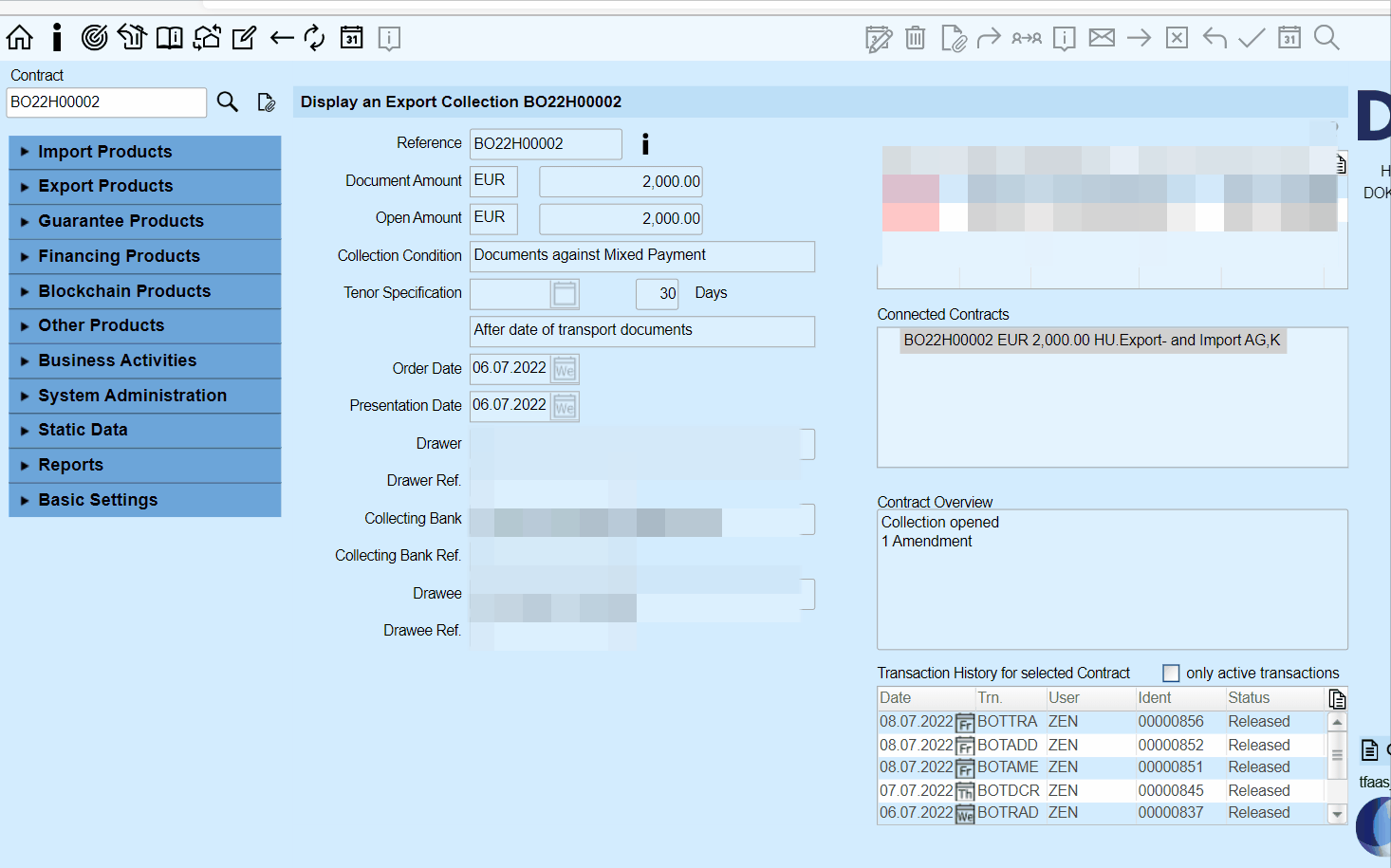 When you have made your changes, click on the (
) Save function to save all the the data entered in the transaction to the database.