Risk participation means that DOKA Bank, as a risk participating bank, bears parts or all of
the credit risks of the obligor under international settlement and trade finance, on a Commission
basis.
Transaction PATPOP is used to pre-open a participation.
When the participating bank has been requested to conclude a contract with the correspondent bank, this transaction can be used to enter basic contract information into the system and negotiate the terms and conditions with the correspondent bank. Once this transaction is stored, a reference number is assigned and it is possible to exchange further information with the parties involved (e.g. via "Common Messages").
If the checkbox "Reserved Contract" is checked, a reference number reservation is concerned.
In case the checkbox is unchecked, a real contract is at hand.


This transaction creates a new Participation contract.
Select it from the menu item[Other Products -> Participation ->Main -> Pre-Open]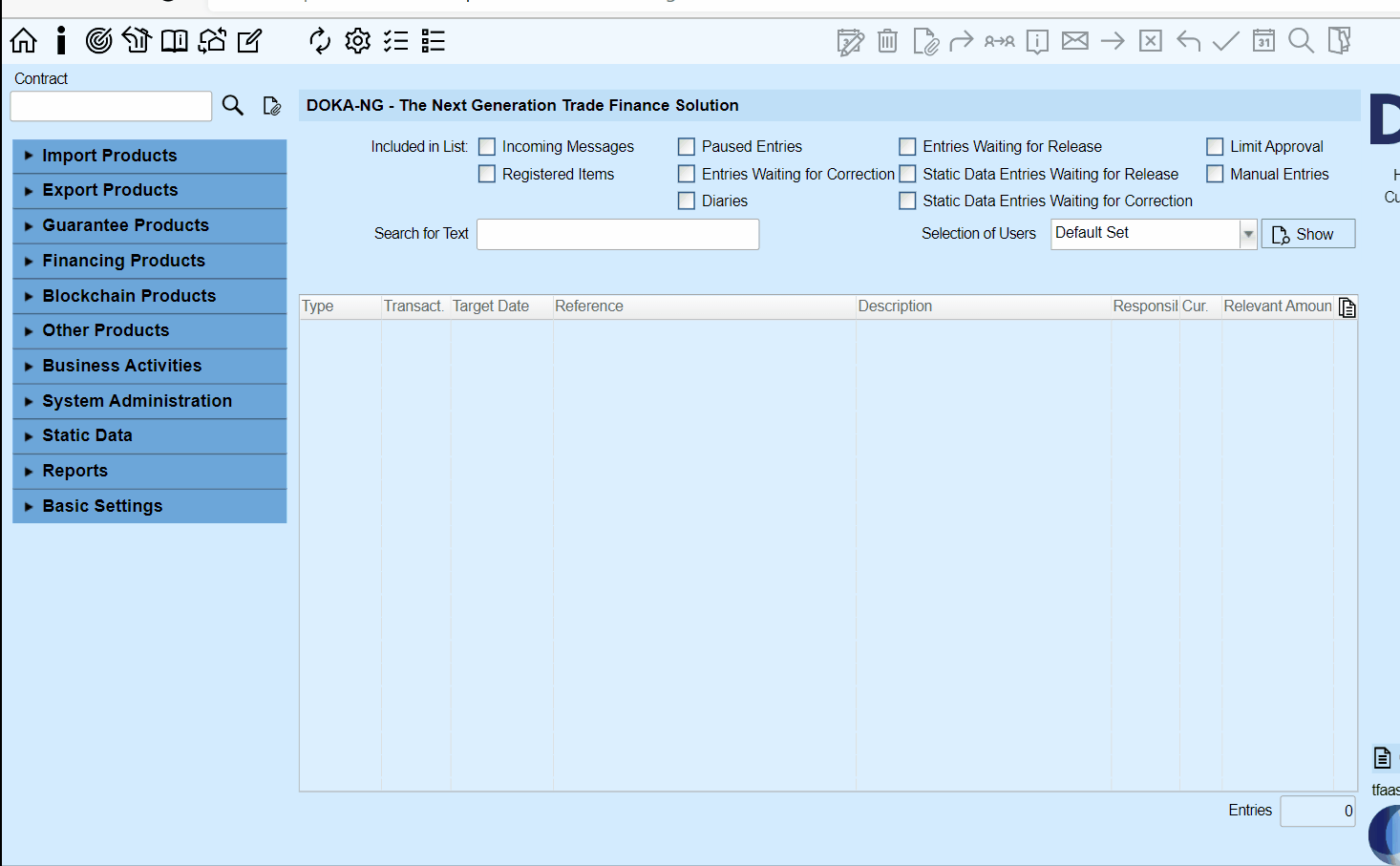 When you have made your changes, click on the (
) Save function to save all the the data entered in the transaction to the database.