This transaction PATAME is used to enter any kind of amendment to the participation contract, to the amount as well as to changes in the validity or to any other terms.
Requirement to do a Amendment :
An existing Participation contract which is open and not closed.

The number of amendments must be less than 999.
Select it from the menu item[Other Products -> Participation -> Main -> Amendment]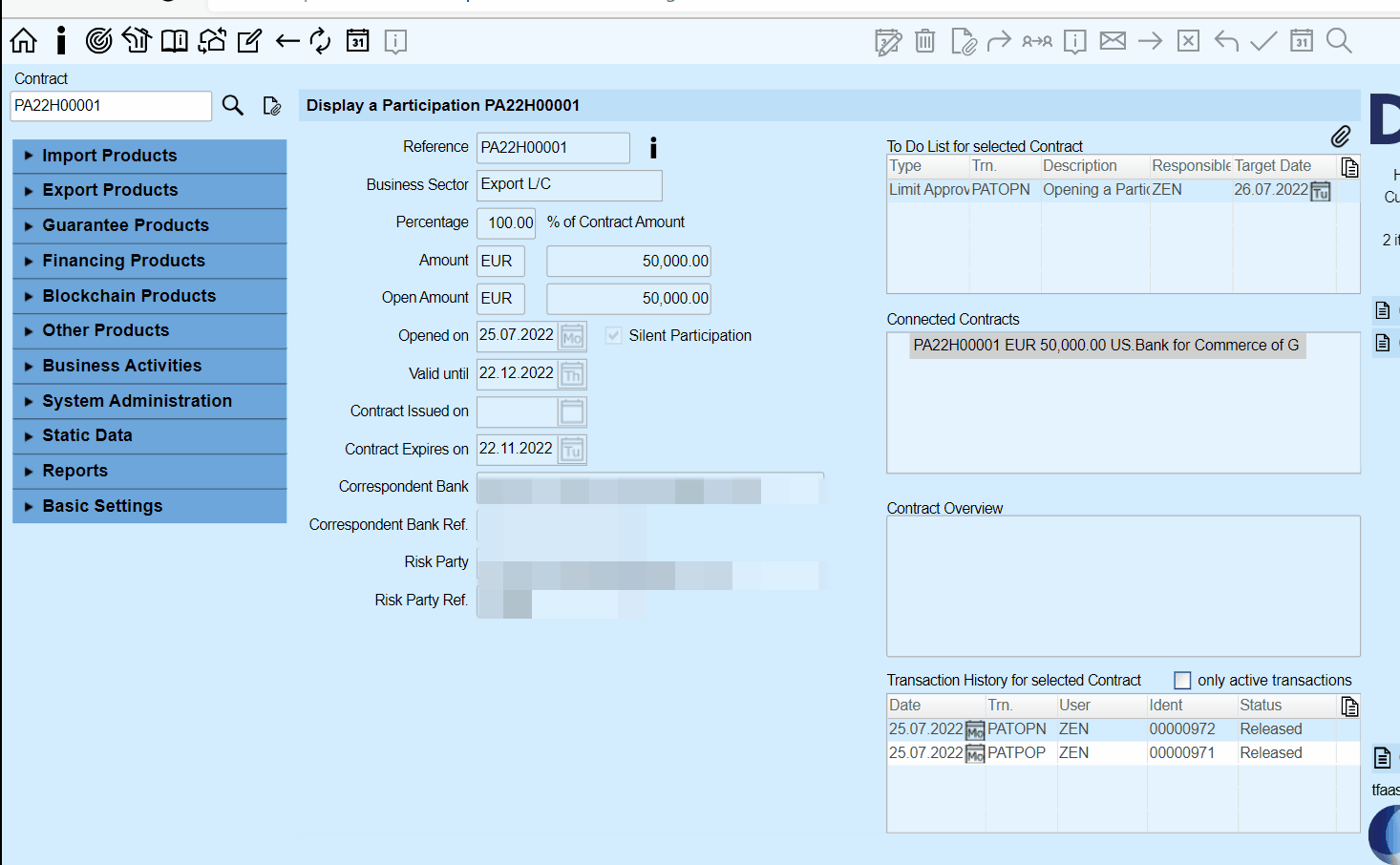 When you have made your changes, click on the (
) Save function to save all the the data entered in the transaction to the database.