After Issuing a Participation contract if user wishes to do some Liability adjustment.
This transaction PATTEN is used to adjust internal entries on the Liability Panel. It is allowed,
for example, to transfer amounts from one account to another permissible account.
The "Booking Amount" field changes the amount of the liability, without having to run an amendment transaction. Entering a negative amount reduces the liability while a positive amount increases the current liability. As a rule, the "Booking Amount" field is used to derecognize remaining non-utilized amounts.
The amount of the contract is not changed by an internal adjustment.
Select it from the menu item[Other Products -> Participation ->Other -> Liability Adjustment]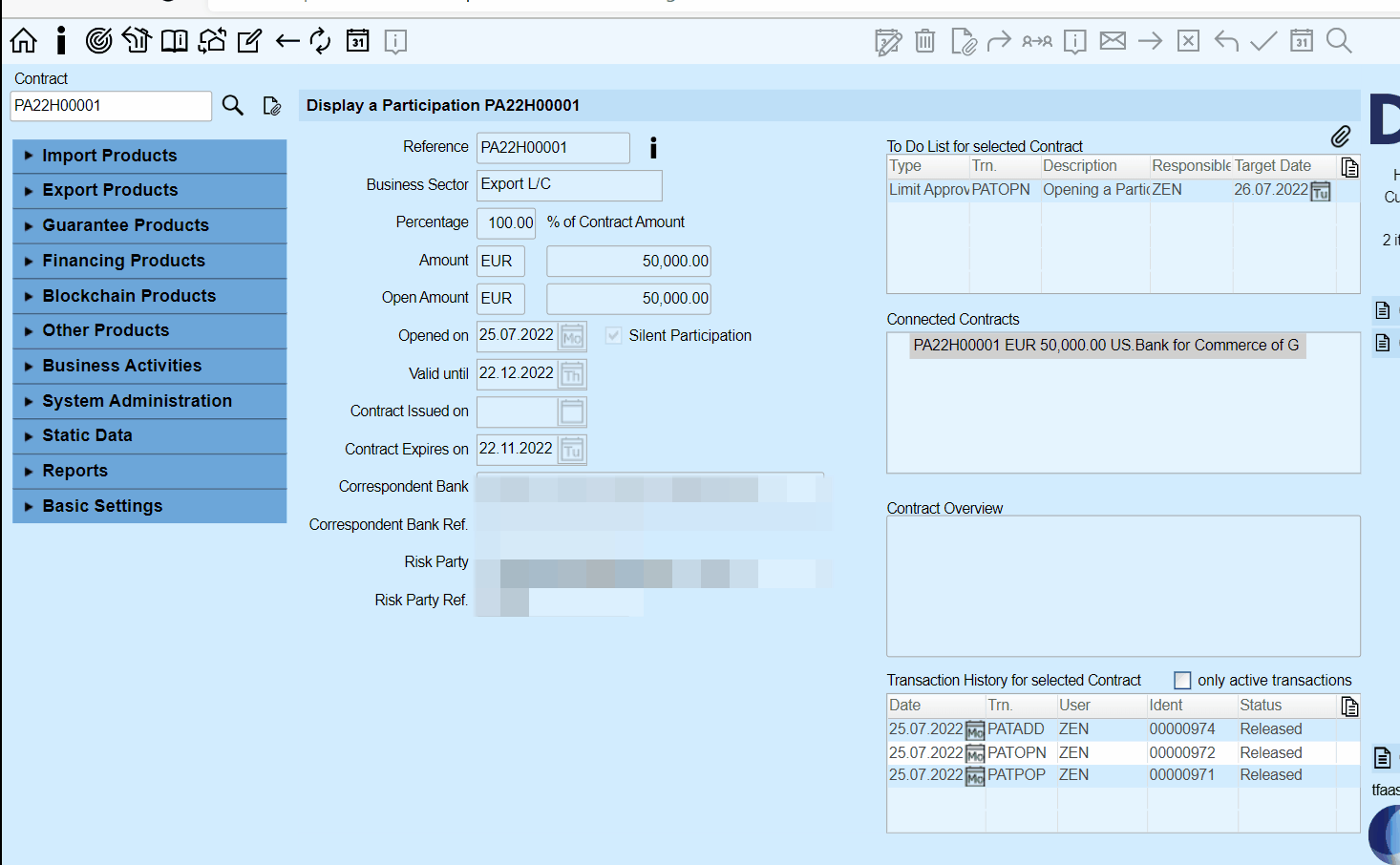 When you have made your changes, click on the (
) Save function to save all the the data entered in the transaction to the database.