Transaction PATSET is used to Settle participation. The participant must pay under a passive participation upon receipt of a claim from the correspondent bank. The correspondent bank can only claim for up to the outstanding participated amount.
In such a rare case, the participant must pay to the correspondent bank without delay. The correspondent bank will deal with the issuing bank with whatever is necessary.
If the contract is closed by being paid in full, the closing date of the contract is set to today's date.
Select it from the menu item[Other Products -> Participation -> Main -> Settle]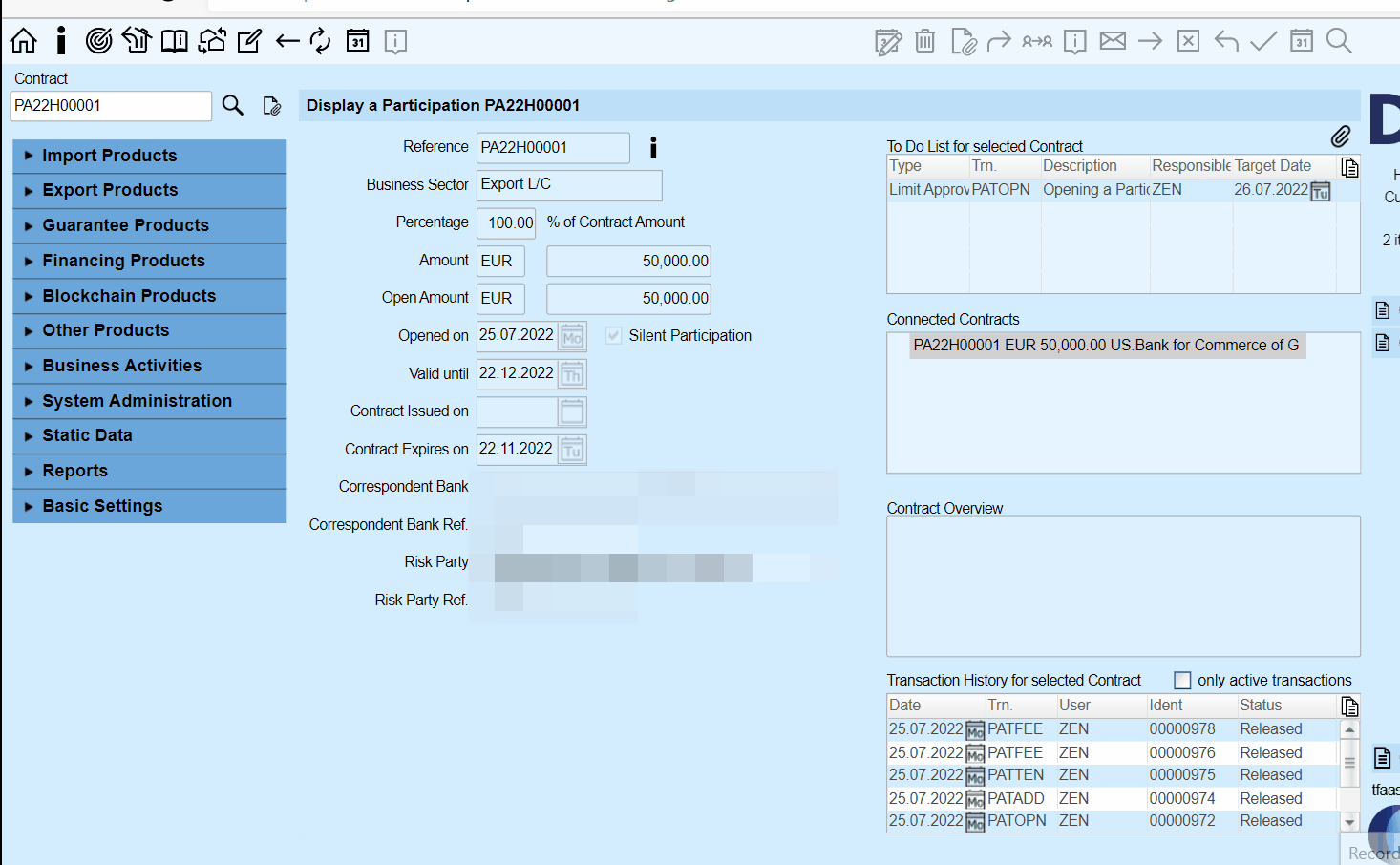 When you have made your changes, click on the (
) Save function to save all the the data entered in the transaction to the database.