In Participation if we want to settle charges or fees outside the normal workflow.
We have a dedicated transaction PATFEE Which is used to settle fees and charges independent of any other transaction.
Select it from the menu item[Other Products -> Participation ->Other -> Settle Charges ]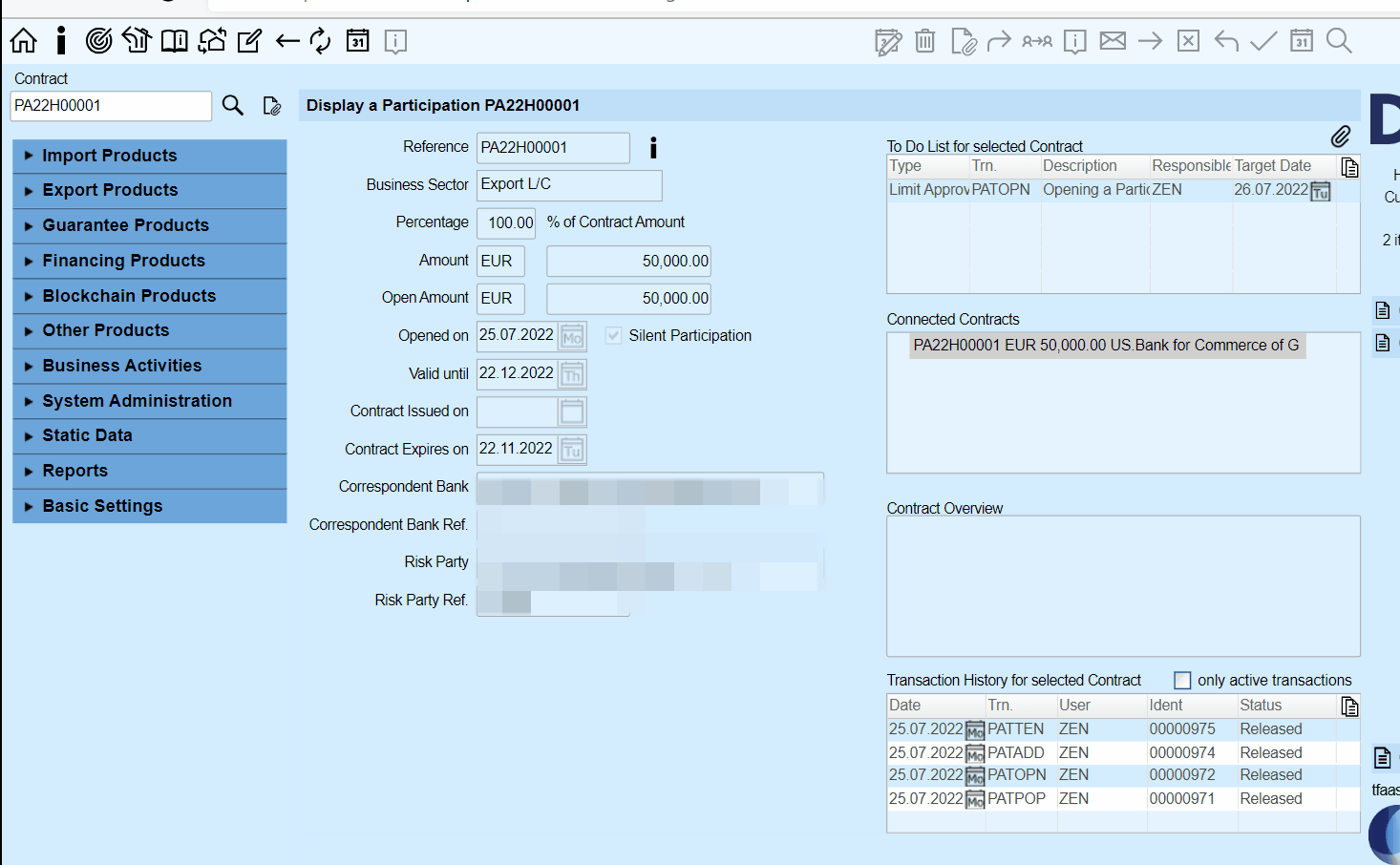 When you have made your changes, click on the (
) Save function to save all the the data entered in the transaction to the database.