The common messages are allowed in the System to send the messages to the Contract Parties or to another freely selectable address.
Transaction PATFRE is used to send common messages to the contract party/contract parties or to another address, which can be entered freely. On the transaction panel the user has to define the message type, the receiver of the message, and, if necessary, the receiver of copies.
If the "message type" 'Free Correspondence' will not be selected, the message can only be sent to the bank via SWIFT.
Select it from the menu item[Other Products -> Participation -> Main -> Common Messages]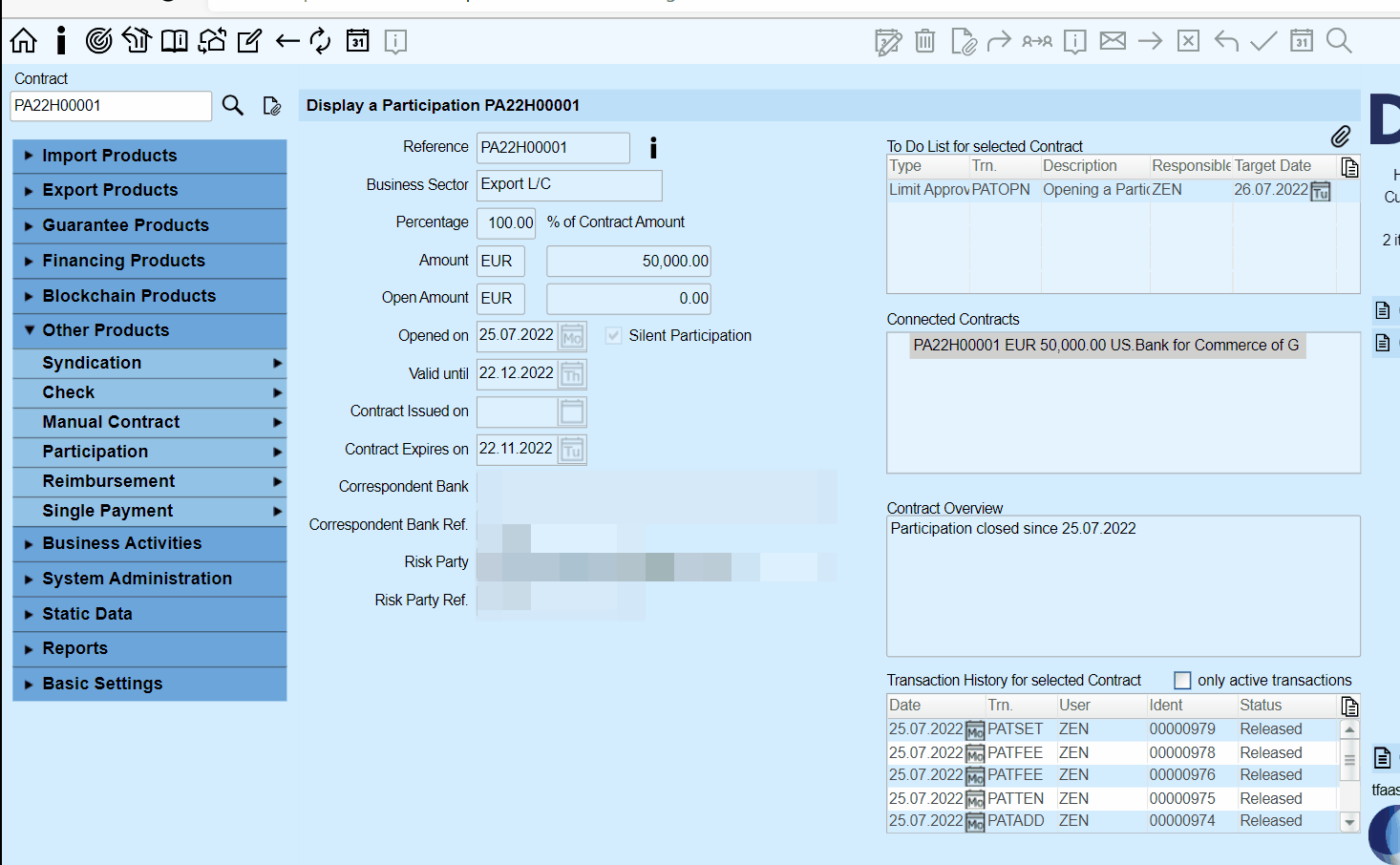 When you have made your changes, click on the (
) Save function to save all the the data entered in the transaction to the database.