Transaction PATCAN is used to close a participation contract, if information is received, for example, indicating that the underlying L/C has expired. The closing date of the contract is set to today's date.
Select it from the menu item[Other Products -> Participation -> Other -> Close]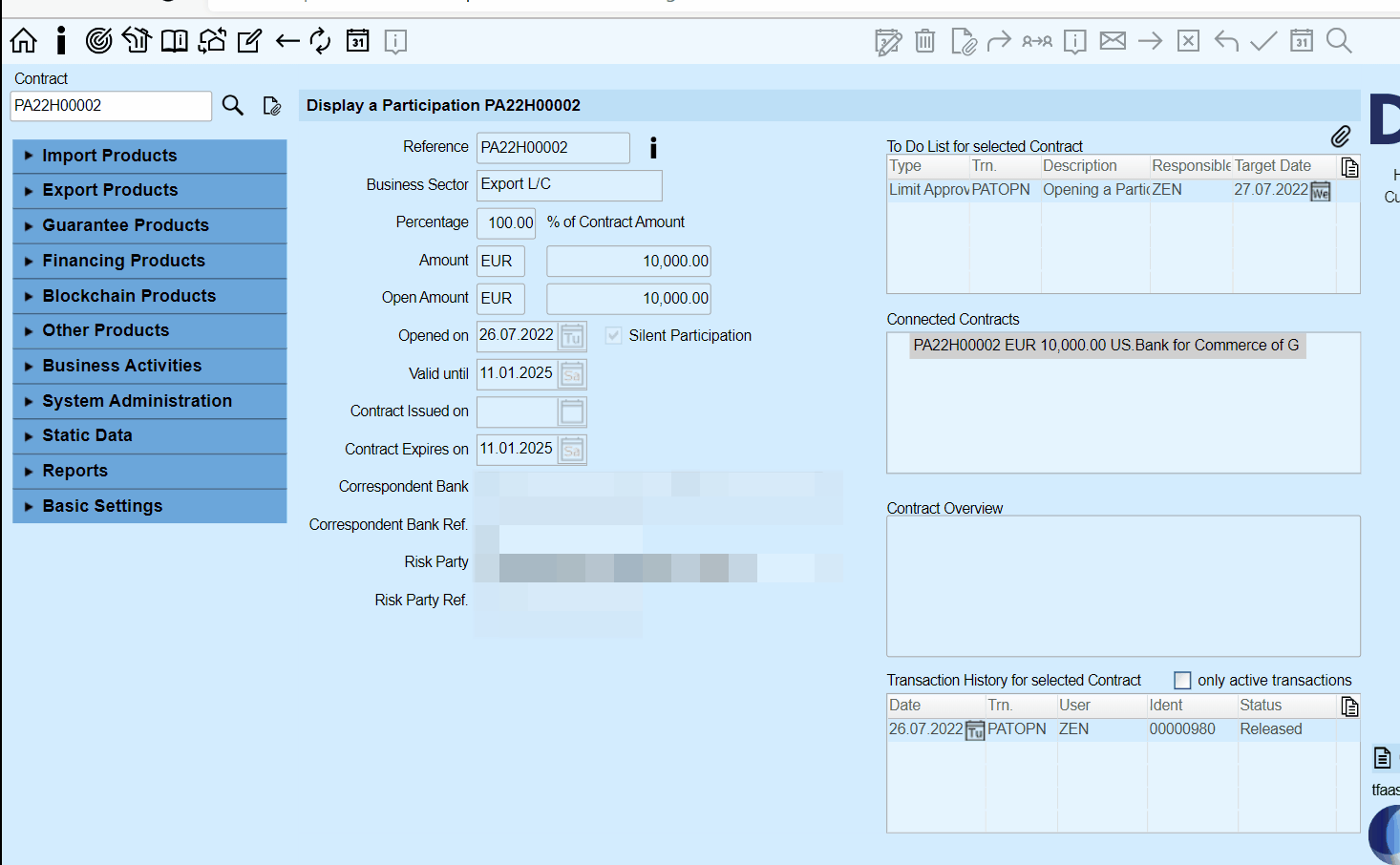 When you have made your changes, click on the (
) Save function to save all the the data entered in the transaction to the database.