Transaction PATATT can be used to attach an incoming message to a participation contract.
It is used to attach incoming messages to a contract without further processing.
Select it from the menu item[Other Products -> Participation -> Other -> Attach Document]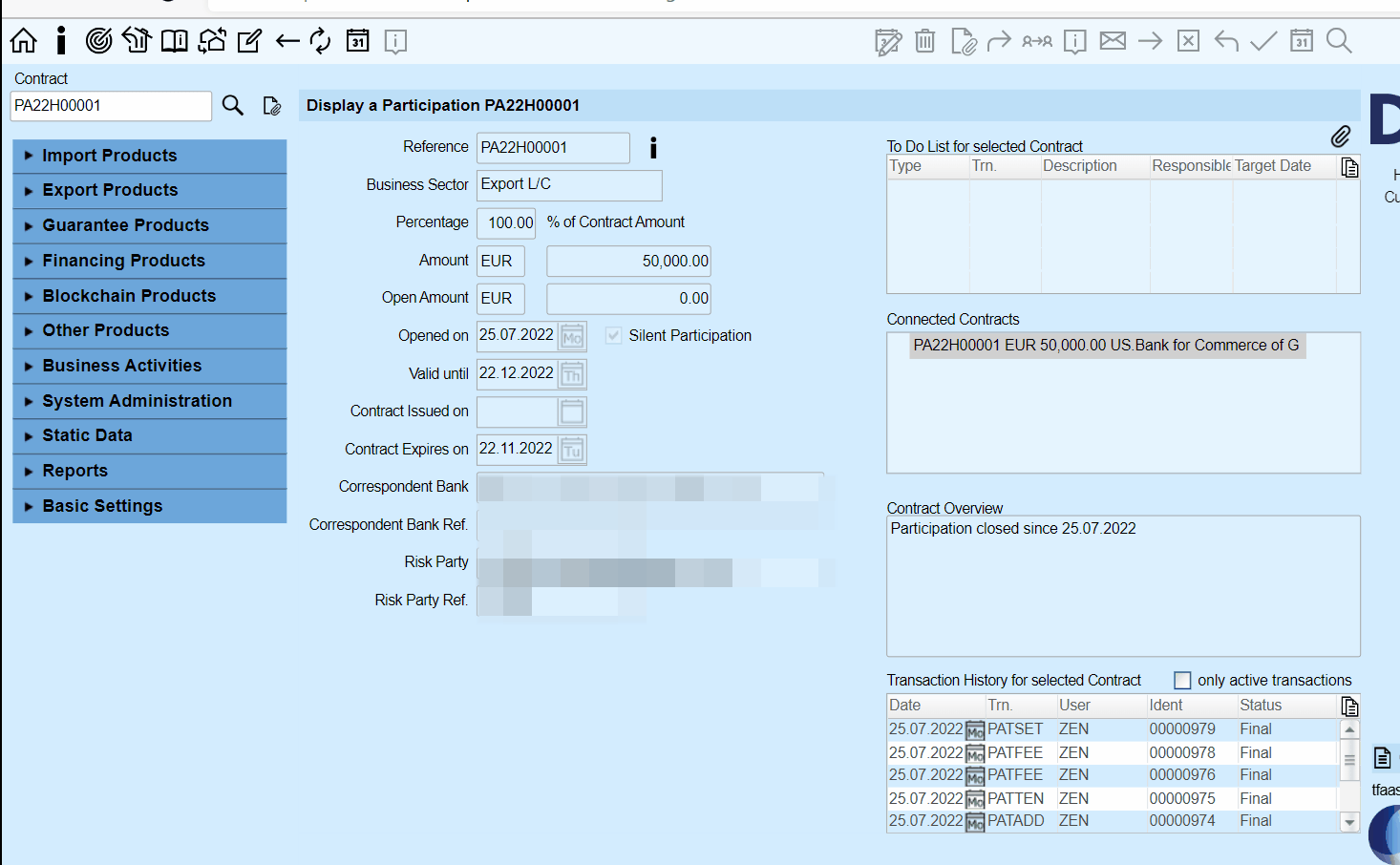 When you have made your changes, click on the (
) Save function to save all the the data entered in the transaction to the database.