A question often asked is Why is my Transaction not Final ?
This article should help you find where it is stuck


When you press Save in a Transaction it goes through several steps until it reaches the Final status.
This technical workflow is in addition to any Maker/Checker human workflow you may have set up.
As shown in the diagram below , the first checks are Limits , Compliance (if enabled), then the first Print is done.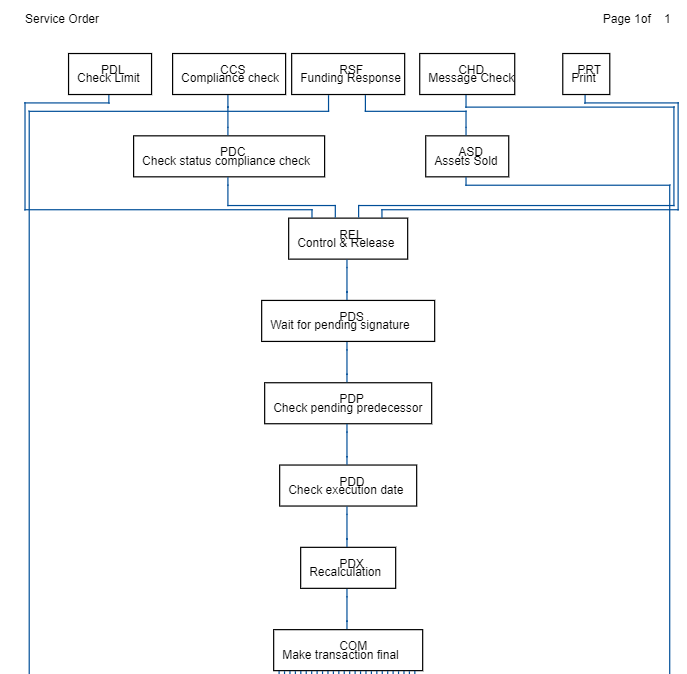 So the first place to check would be CONLIM to see if the Limit has been breached
If those are OK, the transaction moves to Released status, and Maker/Checker signing is checked .
This can be checked using TRNREL to see if it needs the Checker to do their bit.
Next is Pending Predecessor. This means if you have a transaction for a Document Set, the parent LC transaction must also be Final.
Occasionally you might work at the weekend and use the execution date in the completion panel to set that this transaction is to be processed on Monday. That is the PDD Pending Execution Date check , and the transaction will Retry this step until that date is reached. (Rarely used in normal processing )
The next common gotcha is forgetting to put in the relevant exchange rates for this currency for this date in DBIXRT. The Log for PDXTSK manager will be full of comments like "Waiting for rates for: 27.09.2022" and you need to check the log to see which Currency that relates to.
Only when all the above are OK will the Transaction become Final , and then the outgoing messages will be produced ; Emails, Letters, SWIFT, G/L output , etc.

To quickly check where your transaction is , you can use the Info system;
Click on the 'i' Icon next to the Contract Own Reference :



This will bring up the Info system for that Contract .
Down the bottom are many tabs, but it is the Transactions one we want ;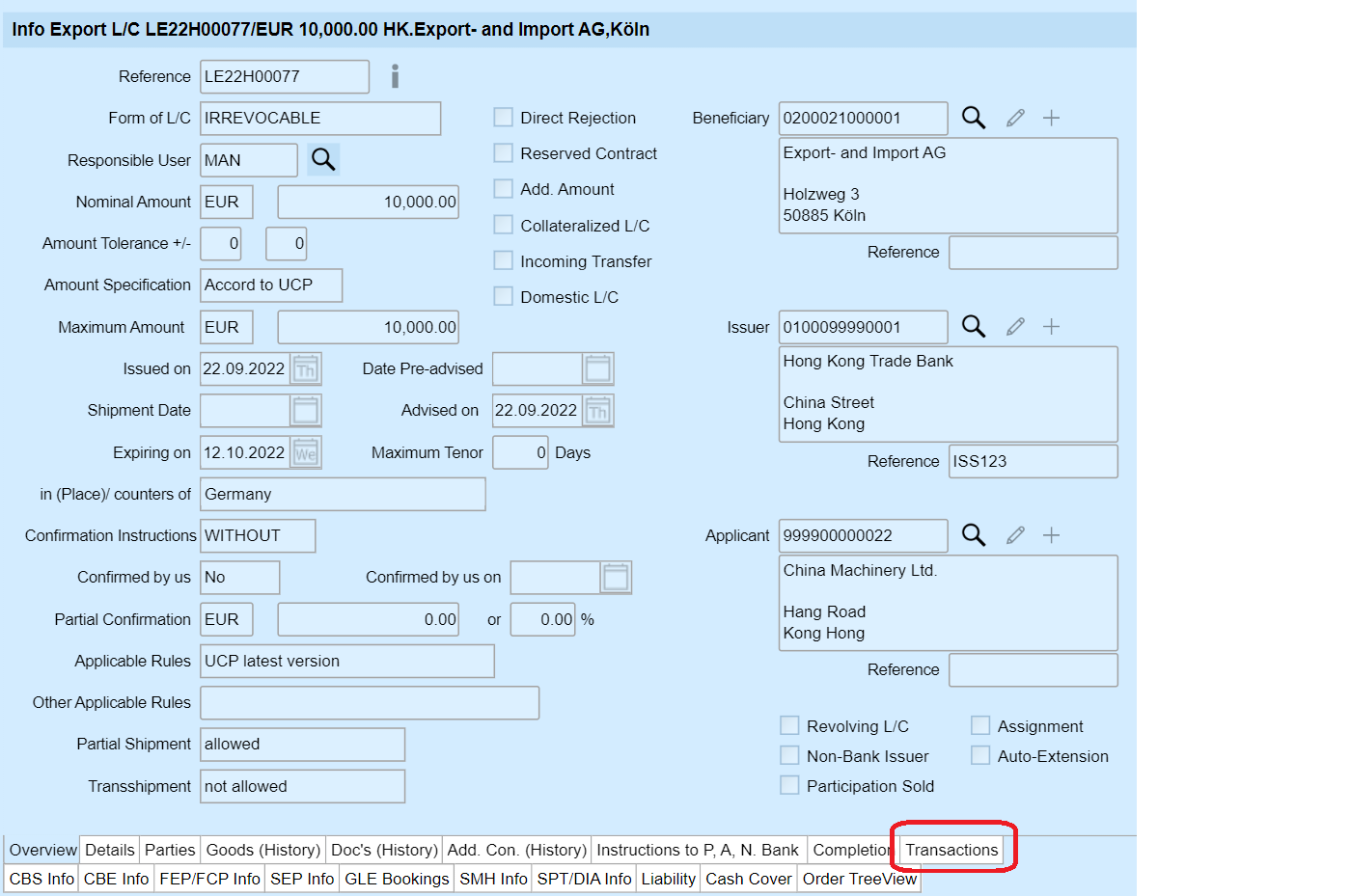 In there we find the transaction we just Saved (There may be others if we have been amending etc)
Double Click that and go to the Workflow Tab (becomes Events Tab after Transaction is Final)
This will give you the list of background steps and their Status ;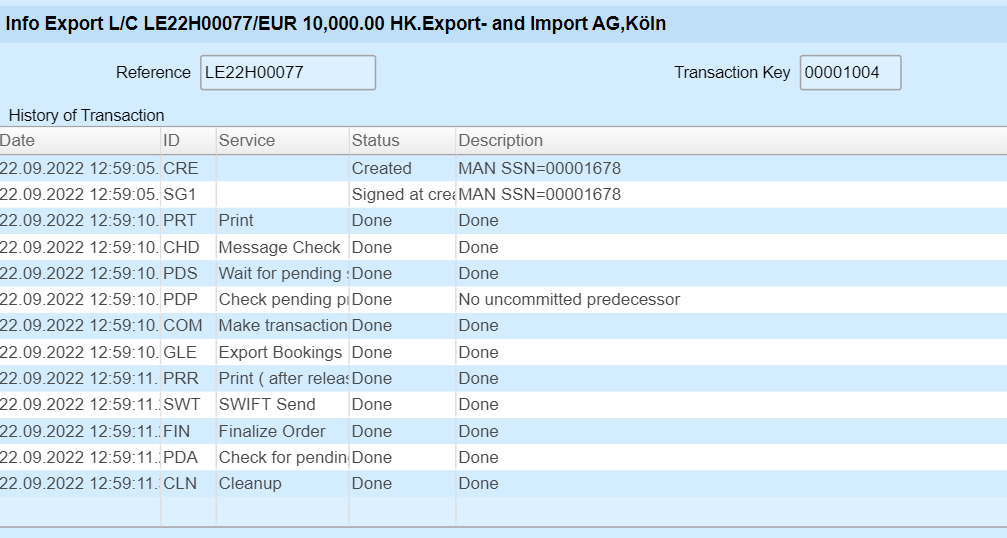 If your transaction is stuck it will be show Retry for one of those steps.
Use the remedies above to try and unstick it .
Usually ;
CONLIM for Limits
TRNREL for Maker/Checker workflow
PDXTSK for exchange rates