The system uses methods of calculating fees that are based on certain types of interest rate.
When interest rate types are defined separately for each currency, the user is allowed to enter the interest rates for the existing interest rate types defined.
To maintain interest rates, an interest rate type to be defined in the specific currency for the calculation of interest when processing business transactions like import finance, purchasing and discounting.
Transaction(DBIIRS) is used to maintain reference interest rates.
Select it from the menu item[Static Data -> Fee/Interest -> Interest Rate].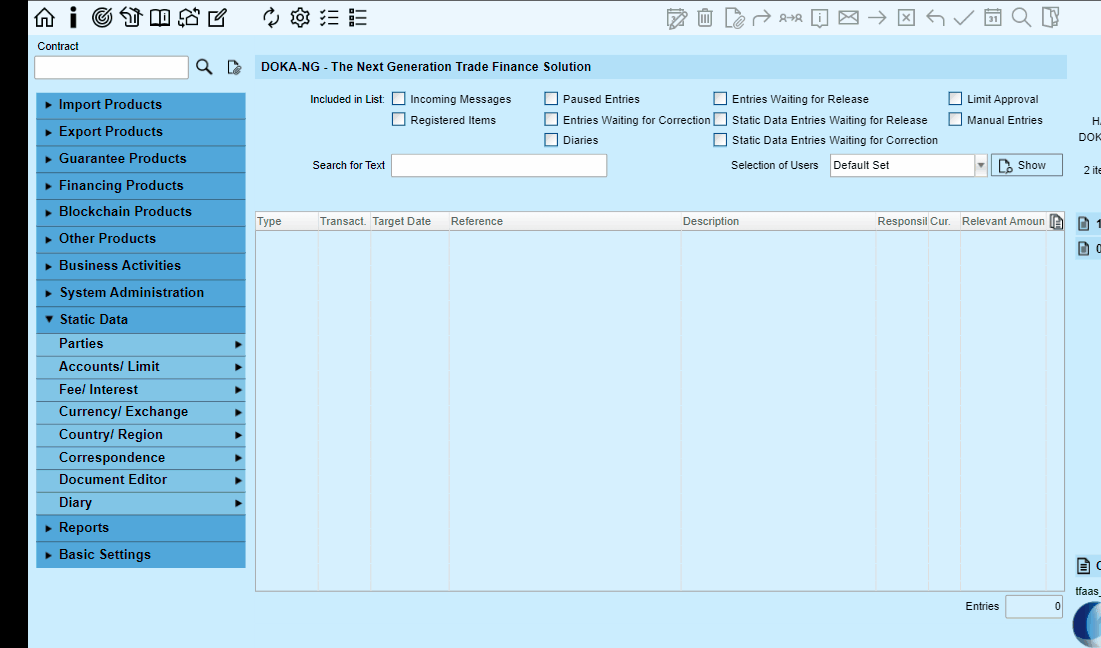 (Administrator and designer users can directly start this transaction by clicking the (Launch transaction
) available in the Panel headline without having to select the relevant menu)
To add a new Interest Rate, click on the
to create a new Rate.
When you have made your changes, click on the (
) Save function to save all the the data entered in the transaction to the database.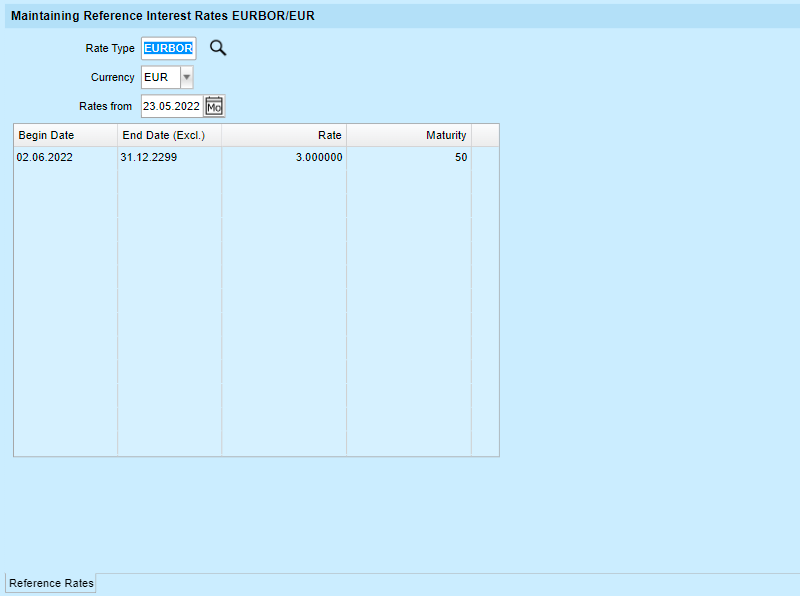 Please refer the link for Static Data Interest Rate Type Article,