The Calendar function in the application basically supports two elements,
Allows user to add one or more system calendars.
The Public holiday calendars are listed for the added system calendars.
The System Calendar contains the weekly settings (week start day and week end day) and also the annual public holidays listed for the selected system calendar.
The System Calendars are created and assigned to the currencies and countries. They are identified by their name.
For instance, a calendar could be created for 'Currency' EUR (Euros) and called 'EUR' or a calendar could be created for 'Country' Germany; 'DE'. The public holiday calendar for the calendar year have the same name followed by four digits for the year.
To maintain system calendars in the Application, DBITDC transaction is used.
(Administrator and designer users can directly start this transaction by clicking the (Launch transaction
) available in the Panel headline without having to select the relevant menu )
To add a new System Calendar for the Currency and Country, click on the
to create a new calendar.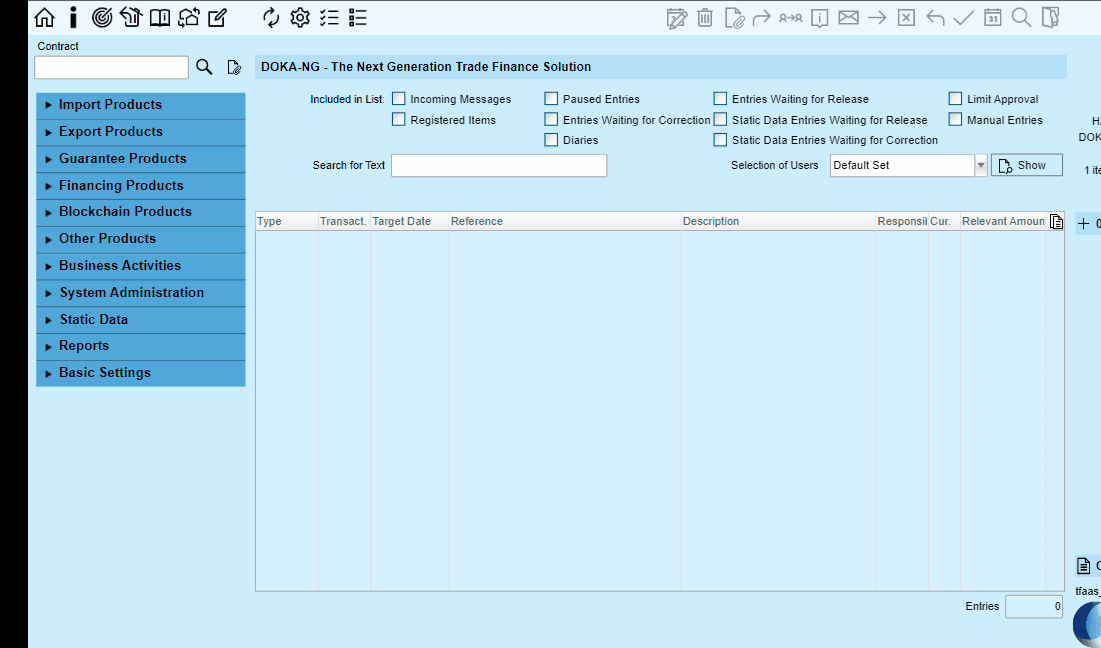 When you have made your changes, click on the (
) Save function to save all the the data entered in the transaction to the database.