Export L/C mainly provides services, such as L/C advice, cancellation, transfer, documents examination, sending documents for reimbursement, and collection of payment.
The Exporter's Bank provides advice to the beneficiary and takes the responsibility for sending the documents to the issuing bank when the documents are presented by the Beneficiary.
There will not be any Liabilities booked and hence no documents are settled under this transaction.
To send the received Export L/C document sets , BETSND transaction is used.
Select it from the menu item[Export Products -> Export L/C -> Documents -> Send Documents].
(Users can directly start this transaction by clicking the (Launch transaction
) available in the Panel headline without having to select the relevant menu)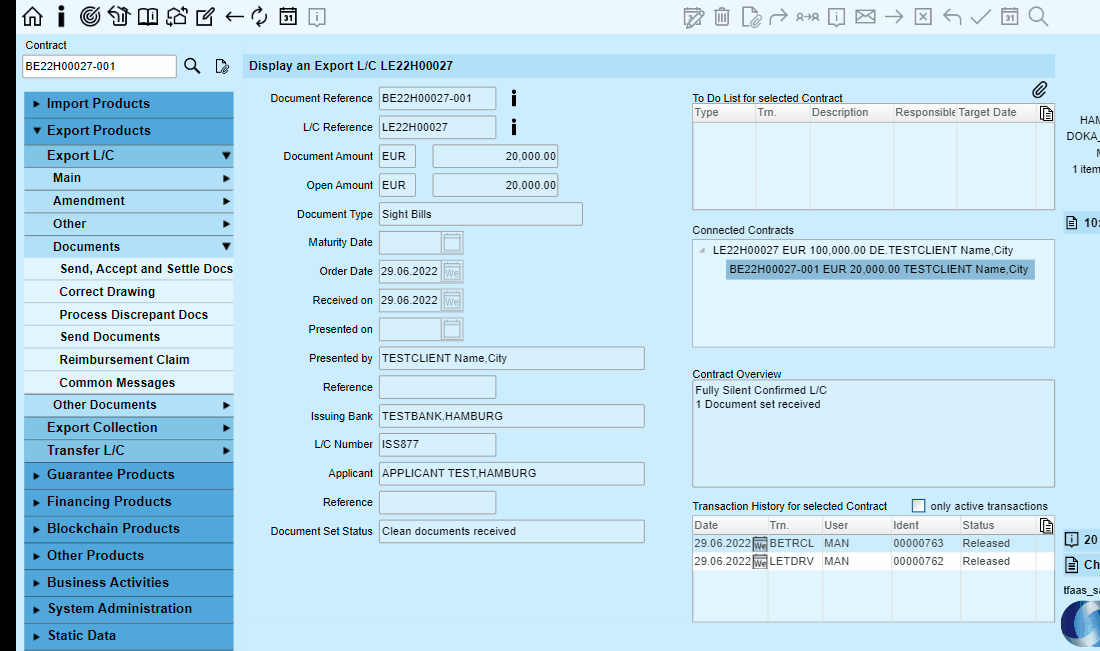 When you have made your changes, click on the (
) Save function to save all the the data entered in the transaction to the database.