Email remains as one of the most widely used communication channels in the corporate world. It is fast, easy, and simple to use.
An email notification software can make communication seamless and efficient, particularly in reaching busy workers.
Employees who are too preoccupied with work will be able to see an important message from the management which relayed said message through email notifications.
Advantages of Email in software :
Prominent Display : The message required to be shared among co workers is sent as an email along with a pop-up message on the desktop PC. This assures the message sender that no matter how hectic the employee's schedule is, he'd still be able to view the important message.
Efficiency :For certain types of content like documents, templates it can be more efficient to send them as an email
Customization : Departments that send messages through the email can also customize their messages. Email notification software can also support a wide range of image formats, and send actionable content like embedded URLs that can make external pages displayed in browsers.
Mail can be configured in DOKA in two channels
1.Cloud based mail configuration
2.Outlook Mail configuration
Cloud based mail configuration
Cloud based email service that provides reliable transactional email delivery, scalability, and real-time analytics is configurable in DOKA SAAS .
Few clients prefer Cloud based mail when compared to outlook mail due to the security and more compatibility.
Configuration of cloud based mails is as simple as below. These configurations get saved in msmail.ini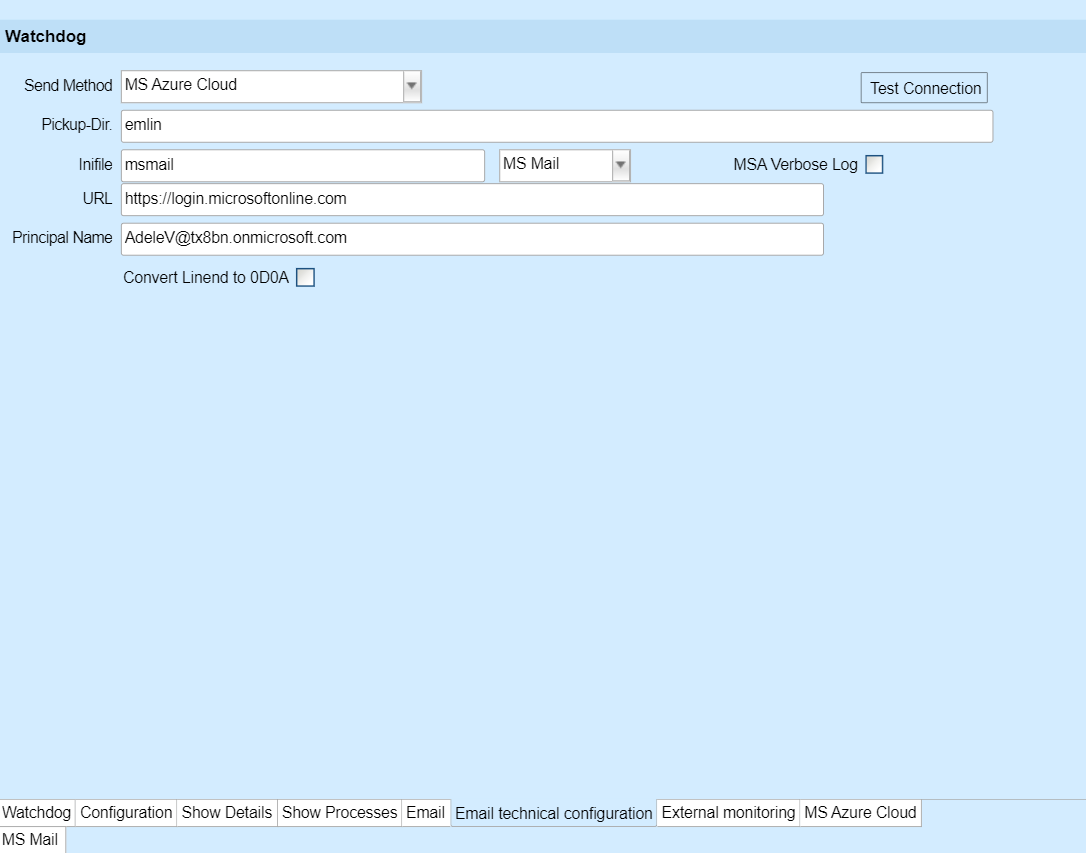 Outlook Mail configuration
Follow the below steps to feature Email setup using SMTP - Outlook method in DOKA - SAAS
Refer article Email - SMTP for more details regarding setup
Configure MGRTSK - as per instruction in the below screen shot .
Make sure "EXEFLG" flag is checked
Create a transaction with an Email under message panel
Feed in your mail address in the details panel of the email message
Save the transaction
Navigate to MGRTSK and execute "EML" service of the transaction
Tada!! mail received
MGRTSK-Mail setup
Launch transaction MGRTSK
Navigate to email send
Provide details as in the screenshot and save the details
Email setup is done