Transaction BOTPOP is used to pre-advise (or to pre-open) an export collection.
If the "Reserved Contract" checkbox is checked, the transaction reserves reference numbers. If the checkbox is unchecked, the transaction deals with a real contract.
This transaction creates a new Export Collection contract.
Transaction BOTPOP have following options :

Direct Collection:
If filled, the documents are sent directly to the drawee (importer) by the issuer (exporter).
The bank using the application is instructed to process payment.
Direct rejection:
This flag is set in the (pre)opening transaction in case an incoming message is rejected. The contract is closed directly.
Applicable Rule Checkbox:
This flag is used to indicate whether the collection underlies the "Uniform Rules for Collection" or not.
When the flag is set to an nonempty value, it means that the URC apply.
Reserved Contract:
If not empty, the contract has been reserved and only a few basic fields have to be filled in.
Visible in 'Pre-Opening an Export Collection' (BOTPOP) and 'Info Export Collection' (INFBOD).
Invisible in all other transactions.
Select it from the menu item [Export Products -> Export Collection -> Main -> Pre-Open].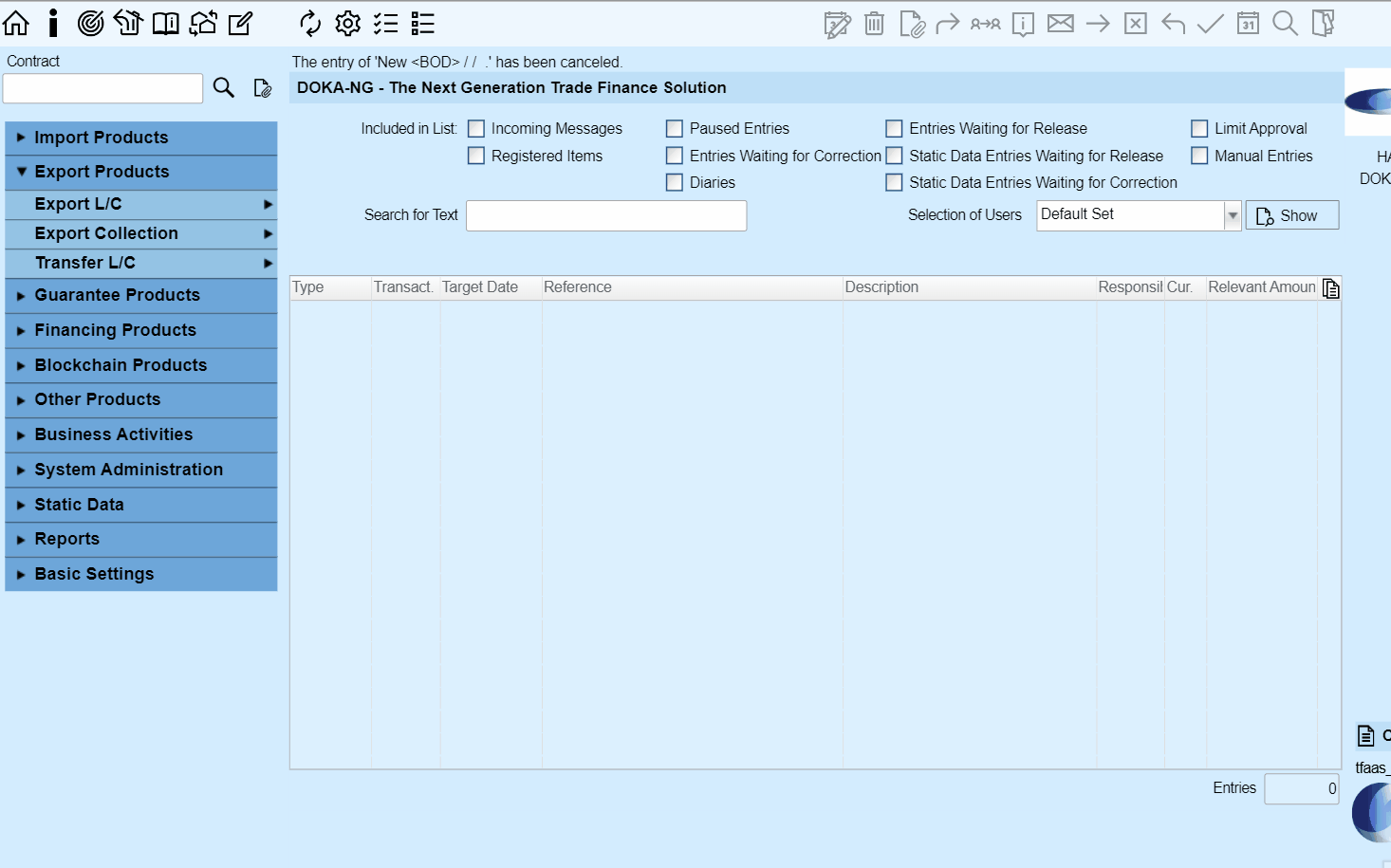 When you have made your changes, click on the (

) Save function to save all the the data entered in the transaction to the database.