The 'Request of Amendment' refers to the Guarantee Amendment request with detrimental changes(such as amount, expiry & liability date, beneficiary and delivery details) that are made to the terms and conditions of the existing Guarantee contract. The changes are detrimental to the beneficiary and hence an acknowledgement is needed from him (acceptance/rejection) for the amendment to become effective.
To do Request of Amendment for an existing open Guarantee contract(Guarantees and Standby L/Cs), GITRAM transaction is used.
Select it from the menu item[Guarantee Products -> Guarantees/Standbys -> Amendment-> Request of Amendment].
(Users can directly start this transaction by clicking the (Launch transaction
) available in the Panel headline without having to select the relevant menu)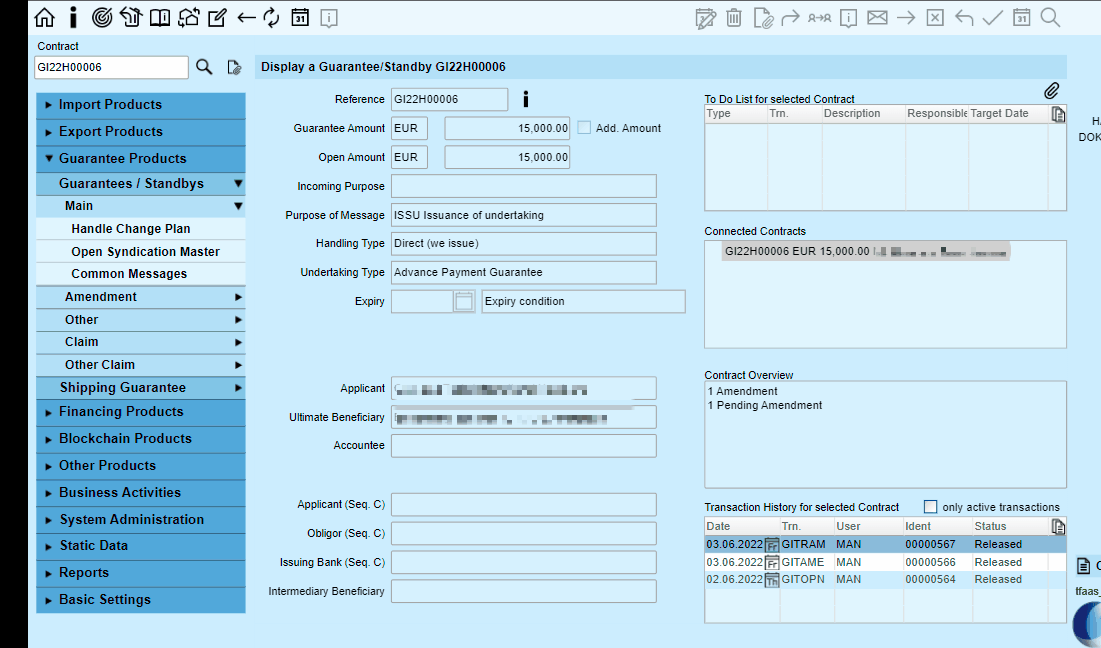 When you have made your changes, click on the (
) Save function to save all the the data entered in the transaction to the database.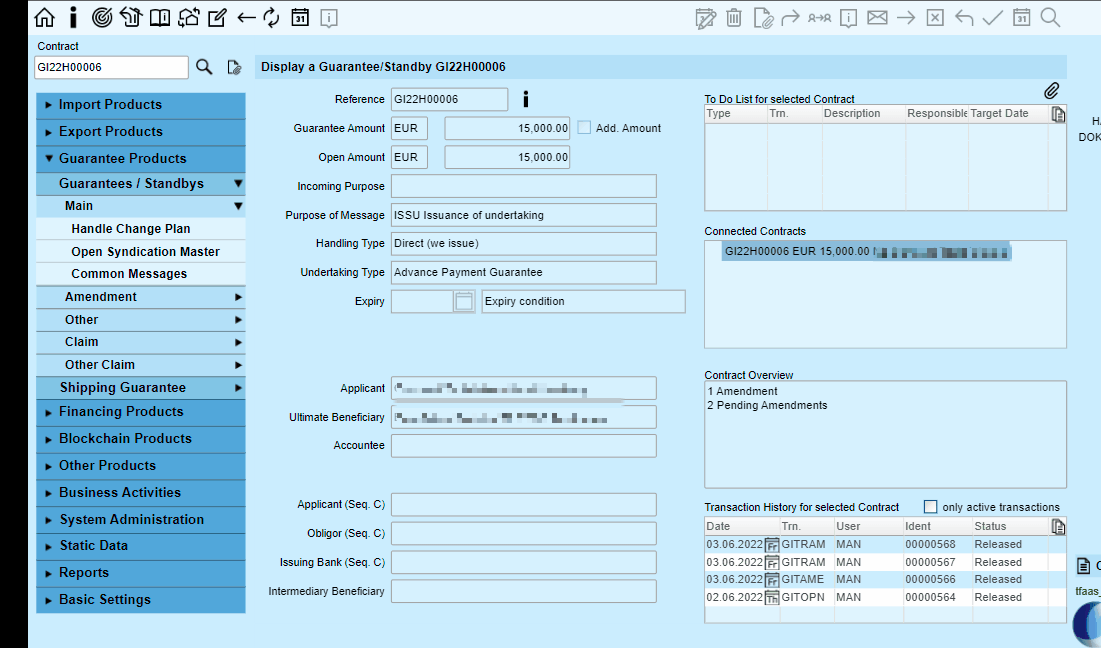 Please refer below link for Request of Amendment article,