Standby LCs can be issued for a limited period if banks are concerned about issuing
contracts for longer terms. The Auto-Extension functionality provides the ability to
automatically extend the expiry date of the contract. The checkbox Auto-Extension can
be set for a standby LC, which makes the Auto-Extension panel visible and allows the
user to enter the details of the auto-extension schedule. The Auto-Extension process
can be initiated when issuing or amending the contract (such as Opening an Import L/C,
Amending or Internal Amendment). Diary entries are generated or updated in these
transactions in order to inform the applicant of the upcoming Auto-Extension and to
process the Auto-Extension itself.
The Auto-Extension is done by processing of the diary in transaction Internal Amendment.
Until timely notice of Non-Extension is given by the applicant, the standby LC/guarantee will
automatically be extended for an additional period as per defined Extension Period until the Final
Expiry Date is reached or cancellation is agreed to by the beneficiary .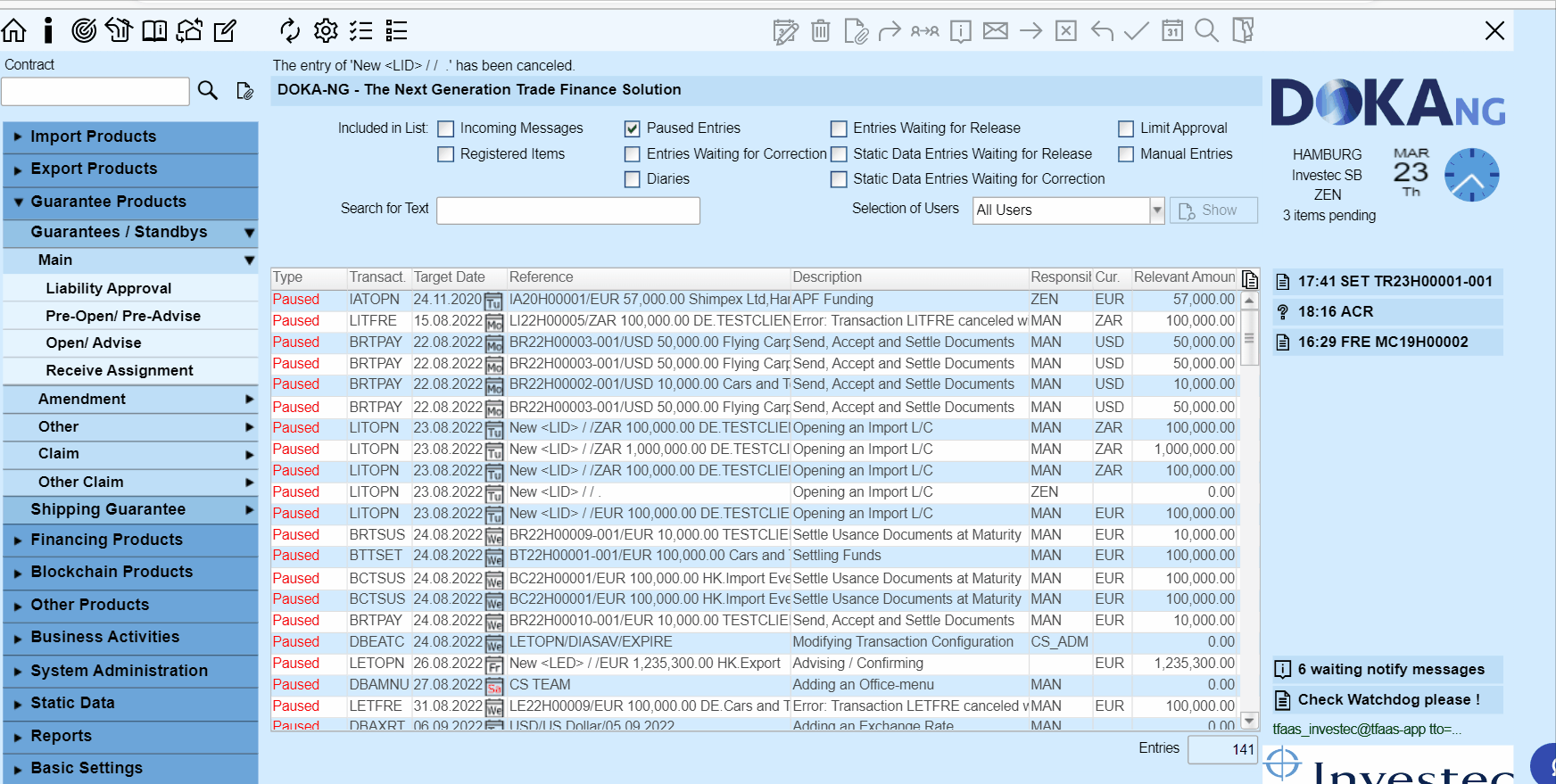 Note : Auto Extension is applicable only for Standby Letters of Credit