The 'Transfer of the Liability party' means the obligation is transferred from one party to another party.
The Liability is completely moved to the entered new party(Applicant) and the old party(Applicant) will be relieved from its obligations.
If there are many new parties in the contract then the Liability transferring is made separately for each party. The possibility is to transfer the obligation to only one party at a time.
To transfer the Liability party in the open Guarantee contract, GITTRF transaction is used.
In case if the handling type is 'Guarantee received' or 'Advise with/without confirmation' this transaction is not applicable.
Select it from the menu item[Guarantee Products -> Guarantees/Standbys -> Other - > Transfer Liability Party].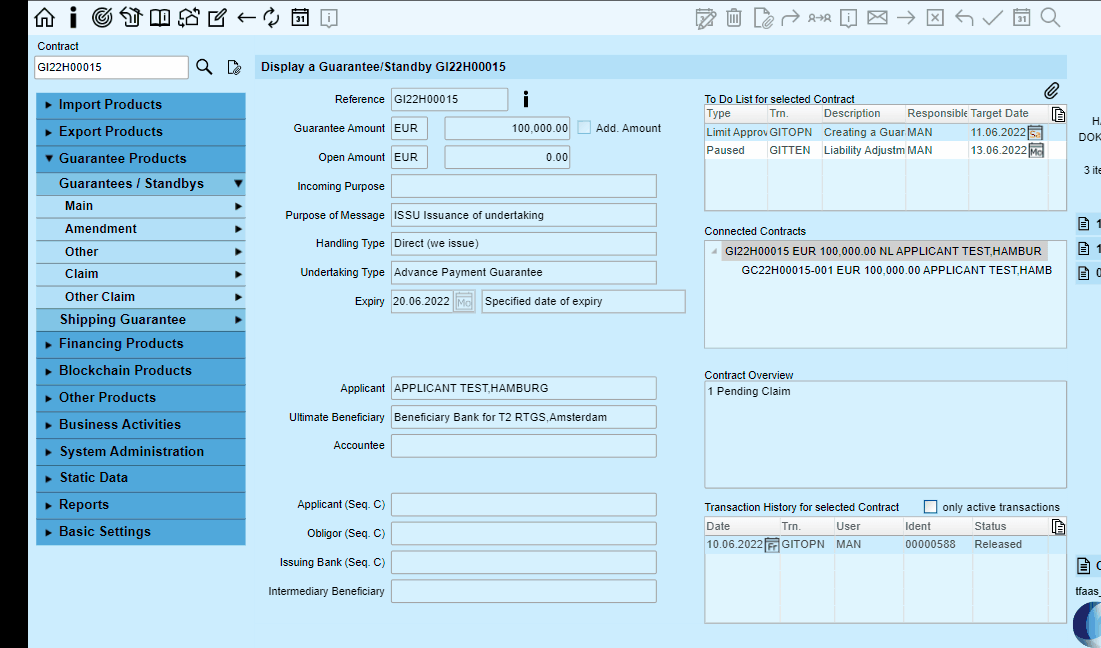 (Users can directly start this transaction by clicking the (Launch transaction
) available in the Panel headline without having to select the relevant menu)
When you have made your changes, click on the (
) Save function to save all the the data entered in the transaction to the database.