When amending a transferred Export L/C, the amendment transaction for the associated transfer is
registered automatically. Auto-registration automatically picks up the amended data from the
Export L/C and inserts it is the amendment transaction for the Transfer. If the contract details
for the Transfer are different from those for the Export L/C, the user receives a warning to this
effect at the start of the transaction.
This amendment transaction (LTTAME) is used to change the conditions for an existing transfer L/C.
Any change made to the contract is assigned a serial amendment number, and an amendment message
is sent to all parties to the contract.
Example: Notification is sent of an Export L/C with additional amounts. However, under the
Transfer L/C no additional amounts were entered when the contract was created. If the Export L/C
is now amended, an amendment is automatically registered for the Transfer L/C. If this auto-registration
is launched, the flag for the additional amounts is set automatically - reflecting the presence of
additional amounts in the Export L/C. But because no additional amounts are allowed under the Transfer,
a warning message is issued at the same time. The user then has the option of either capturing any
additional amounts or to process the contract without the additional amounts. In the latter case,
only the "Additional Amounts" checkbox flag has to be unchecked.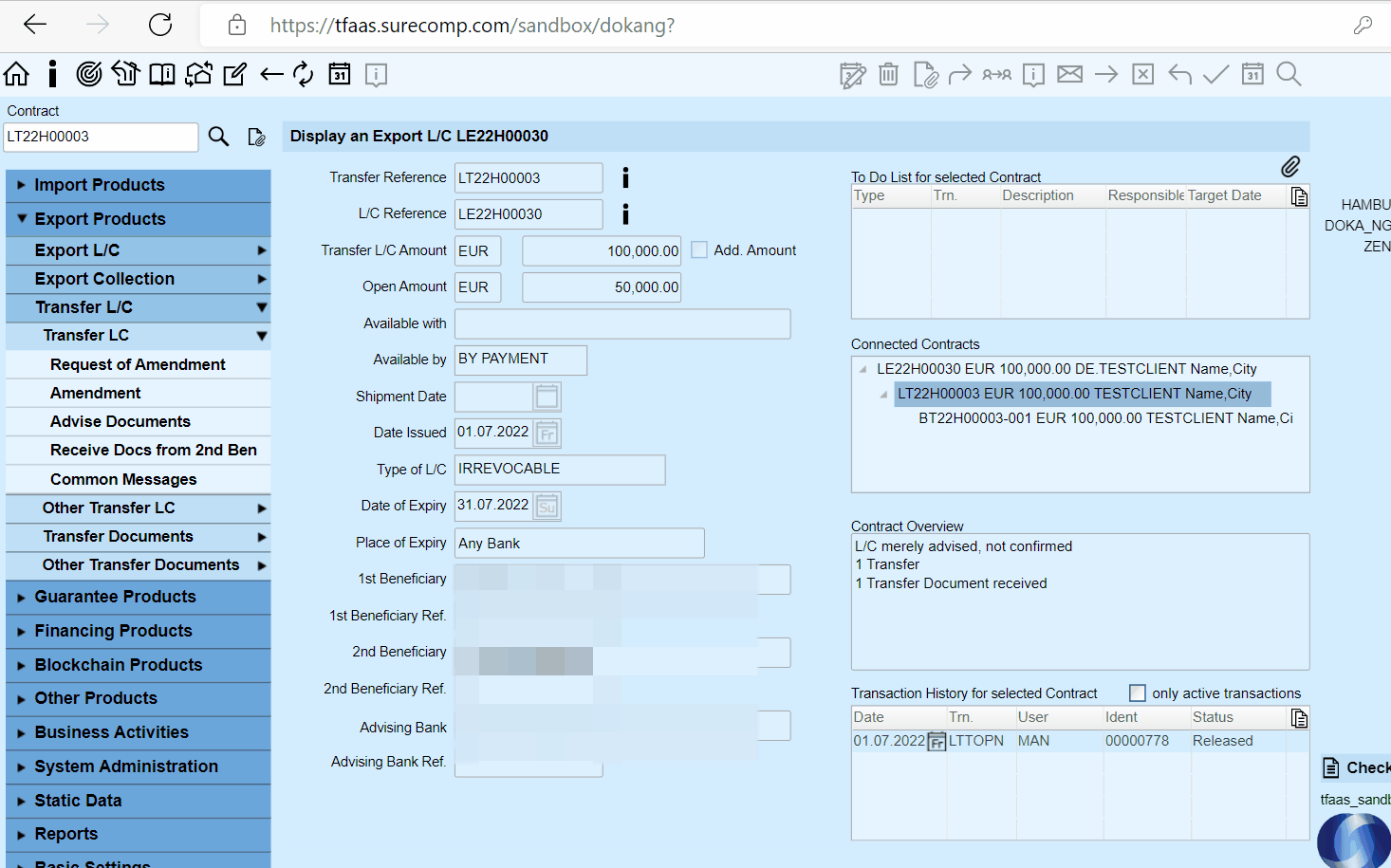 When you have made your changes, click on the (
) Save function to save all the the data entered in the transaction to the database.