When the document set is received from the Presenter [Second beneficiary/Any presenting Party] under the Transfer L/C, that is not refused and returned, the system allows to send the received documents through the BTTSND transaction. This transaction is exclusively for the dispatch of documents under a transfer L/C.
There will not be any Liabilities booked and hence no documents are settled under this transaction.
Select it from the menu item [Export Products ->Transfer L/C -> Transfer Documents -> Send Documents].
(Users can directly start this transaction by clicking the (Launch transaction
) available in the Panel headline without having to select the relevant menu )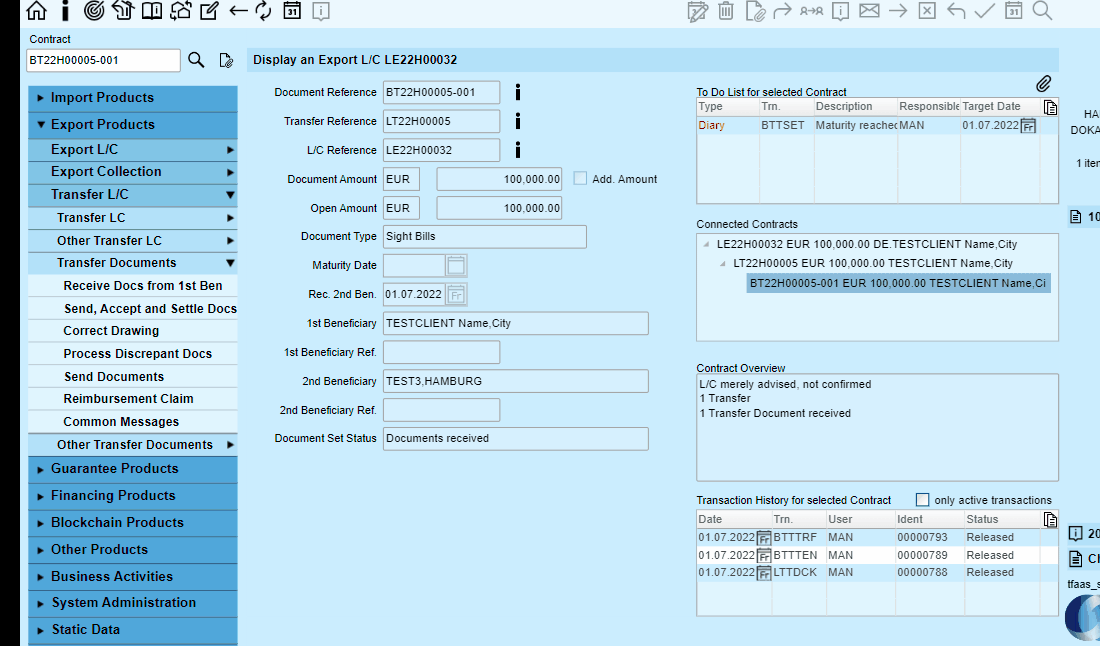 When you have made your changes, click on the (
) Save function to save all the the data entered in the transaction to the database.