A 'Syndication Deal' can be created when the liability is approved using Liability Confirmation(SDTOPR).
There is also another way to open a Syndication Deal, if the offer is accepted by the Syndication Party that was contacted using the Create Offer (SDTPOP) transaction.
The Syndication Status 'Booked In Unfunded' is defaulted in the dropdown list, once the user enters the Details Panel.
The other Possible Syndication Status in this transaction are,
Funding Requested.
Not Syndicated.
To open a Syndication Deal, SDTOPN transaction is used,
Select it from the menu item[Other Products -> Syndication -> Syndication Deal > Open Deal].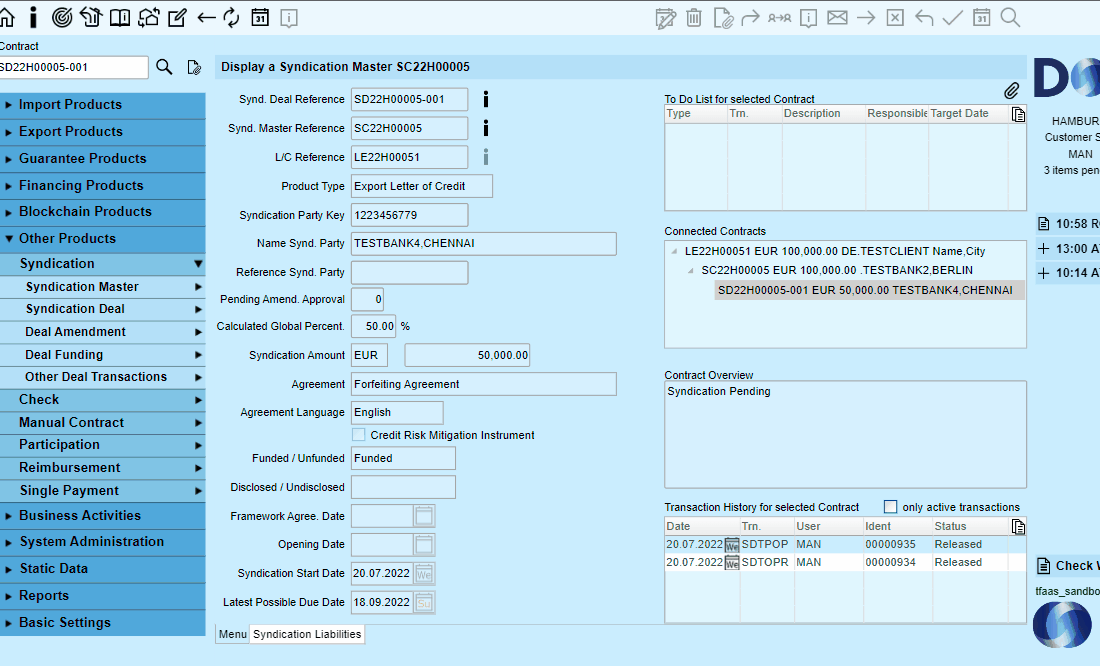 (Users can directly start this transaction by clicking the (Launch transaction
) available in the Panel headline without having to select the relevant menu)
When you have made your changes, click on the (
) Save function to save all the the data entered in the transaction to the database.