The Commission plays a vital role for every transactions.
The banks will receive the commission for their service provided on each of the transactions.
To settle due commissions under the syndication. It can be started manually by the user after selecting a Syndication Deal, SDTCOM transaction is used.
The difference between this transaction and a Settle Charges transaction is that this transaction calculates and settles commissions due at the reference date.
Select it from the menu item[Other Products -> Syndication -> Other Deal Transactions -> Commissioning ].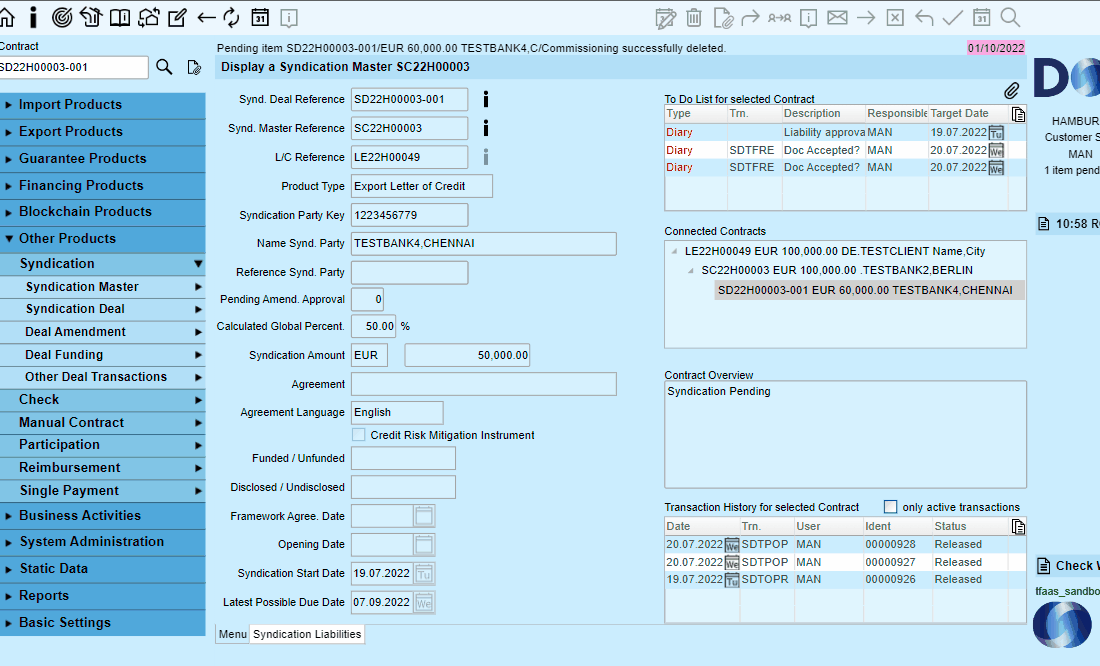 (Users can directly start this transaction by clicking the (Launch transaction
) available in the Panel headline without having to select the relevant menu)
When you have made your changes, click on the (
) Save function to save all the the data entered in the transaction to the database.