Multiple entities in trade finance refer to the various organizations and persons involved in the facilitation of international trade transactions. Each organization has distinct tasks and responsibilities for supporting trade activities, risk management, financial services, compliance, and promoting efficient trade operations.
Multiple Entities in DOKA:
Doka provide the possibility to create many entities, and you can modify the entity created by utilizing the transaction CHGEYTY, which is used to switch from one entity to another. The desired entity can be selected by double-clicking it, highlighting it, and then choosing the
icon.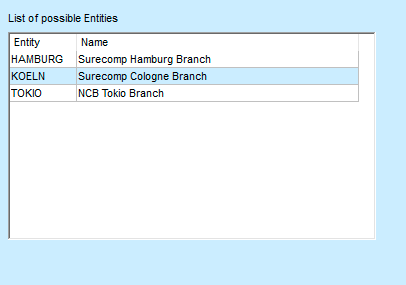 Uploading Exchange Rate for Multiple Entities:
In Doka, exchange rates can be manually or automatically uploaded. However, in either case, you must first create multiple entities before you can upload the rate.
Using IMPXRT:
The Upload Exchange Rate Import transaction (IMPXRT) allows to bulk upload currency exchange rates.
Similar to the illustration below, you can use two distinct SFTP paths for two different entity names.
Refer to Exchange rate import - IMPXRT for Additional Info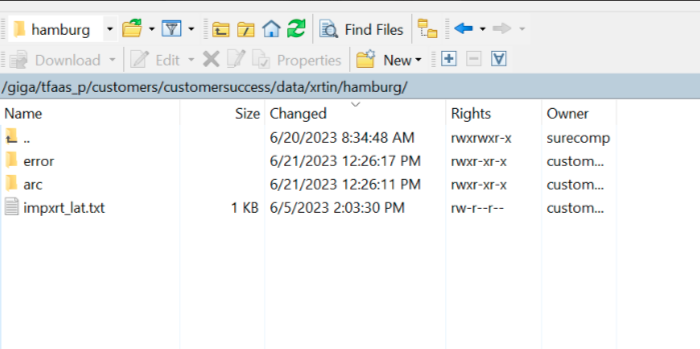 Using IMPTSK:
The IMPTSK Transaction is used to import data into the system. It is possible to import numerous types of data, including exchange rates.
Create multiple entities and make sure this field is checked (Separate Directory per Entity) before beginning the IMPTSK transaction.
Refer to Manager for Data Import - IMPTSK for Detailed info